Building Your Own Community: MCLife Houston
If you are new to MCLife Houston or maybe you are just looking for a way to engage with your own community while living somewhere else, we are here to help! Today we're talking about how to work at building your own community from the ground up! It's easier than you think, I promise!
We're sharing some tools and resources for community building that you can do on your own. There's nothing tricky or expensive about building a thriving community. All you need to do is put in a little effort and you will see those acts multiplied over and over again as others do the same!
The best thing of all is that you have everything you need to build a great community at your fingertips already. Everything you need is within you or within reach. It doesn't take a ton of time, money, or supplies…these are all things you can do today, right now even. There are a ton of easy ways that you can meet your neighbors, engage with property staff, and build a fun and exciting community from the ground up.
Here at MCLife Houston we have some monthly community activities (more on that below), as well as a lot of amenities and community features that allow you to engage more actively with those around you.
Today we're sharing easy to follow and use tips for building your own community. Here in MCLife Houston and anywhere you might find yourself calling 'home'. These are useful tips that will help you meet new people and turn strangers into friends with ease.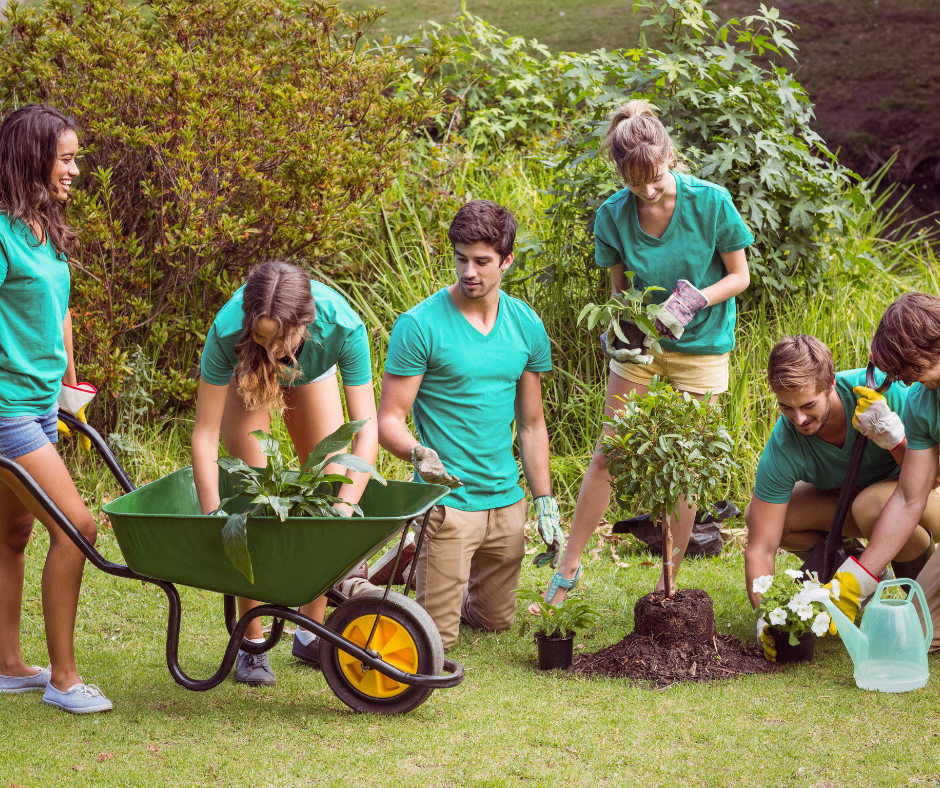 Building Your Own Community: MCLife Houston
Let's go! Let's dive right in and see what we can learn about building our communities right here at home. We all have the tools and skills we need in order to build a community that we are proud of here at MCLife Houston! Building meaningful relationships will not only help you feel more fulfilled in your life but it will also help to foster a sense of belonging and happiness with your current surroundings!!
Put Yourself Out There
With the pandemic a lot of us ended up feeling isolated and lonely. It took a toll on both mental and physical health. Now that it is safer to get out there and be around new people again we have to take advantage of that! Be willing to put yourself out there and engage with those around you. After a few years of shying away and keeping our distance we're all a bit rusty so there's no need for nerves!
Introduce Yourself
Don't be afraid to introduce yourself. "Hi, my name is…" goes a long way at breaking the ice and usually that is all it will take to really get to know someone else and make a new friend. You have to start somewhere and in my opinion the easiest place is with "Hello". Pretty soon you will have more acquaintances than strangers walking by you on your daily outings!
Sharing Is Caring
Show how much you care about your community by sharing! Share something about yourself after you introduce yourself, share some drinks or food around the grill or at the pool, share your time or talents. Building your community doesn't have to be tough…it can be as fun as sitting around the pool sharing stories and drinks! You can learn a lot about someone by just sharing a little about yourself with them, chances are they will offer up the same in return!
Offer To Help
This is such a great way to build and grow your community. Do you have a skill, side hustle, work opportunity, or just some free time in your schedule that you could use to help someone else? Do that! You will never regret the time you spend enriching someone else's life! These are small but meaningful additions to your community that will help it grow and thrive while you get to do something you love.
Join In!
Don't be afraid to join in! Most people are just waiting for someone else to make the first move after all! Don't be scared to be the person who is willing to have some fun and break the ice, etc. Be the first to introduce yourself. Be the first to ask someone if they want to walk together or swim together or read by the pool together! It doesn't have to be super outgoing or adventurous in order for it to be fun and successful!
Make sure to follow along on social media for updates about the events, timing, etc.
As with most things in life, you will only get out what you are willing to put in. If you put in the effort you will surely see changes and growth in your community and in your overall satisfaction with the community around you.With a little effort and perhaps some fun, you'll be connecting with new people, making changes, and impacting your overall community more than you know!
Let us know in the comments what your favorite way to meet new people and make new friends is so everyone can join in the fun!
Houston Apartments | Pet Friendly Apartments:
We'd be remiss if we didn't take a quick second to show off a great option for Houston living / Houston apartments!
The Place at Green Trails is an excellent place to call home. You get the luxury and amenities of an upscale complex at a price that is reasonable and competitive. You won't find these kinds of amenities and upgrades in traditional housing options.
Another excellent point for the pro column when deciding to join our MCLife communities is that we are 100% pet friendly. There are never any breed or sizing restrictions to worry about. You can join us with confidence knowing that you will be able to bring your pets with you, no breed or sizing restrictions, ever!
If you are new to the Houston area and need some inspiration to get you out there exploring these posts will do the trick. There's so much to see and do here in Houston. You'll love how much there is to explore.
Here are some Houston living posts that we think will inspire you to love calling this city home as much as we do. There's something for everyone from outdoor adventures to indoor learning experiences!