Are you in the process of (or thinking of) relocating to Houston? If so, we have a great resource for you!
Welcome! We're glad you found us and we hope that this post about living in Houston will be a helpful guide for you during your search for apartments in Houston, pet friendly apartments, or just general info about life here in Texas.
You will find some sections below on topics ranging from apartments in Houston to demographics and weather. It's a little bit of everything you might need to know if you are relocating to Houston.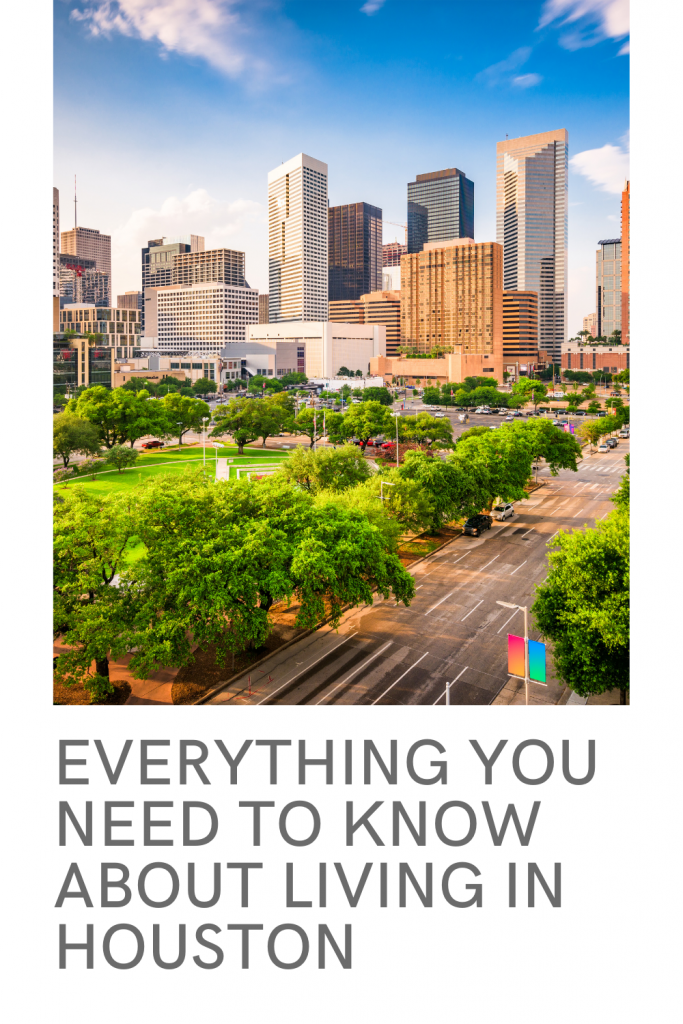 Local schools in Houston:
This guide to the schools in the Houston area will be very helpful for those of you who have children that you need to consider when planning a relocation or a move to the area.
Houston is a great place to call home but surely you'll want to do some research on the schools in the area before you decide where to search for a home or for apartments.
This guide will help show you information on all the schools in the area so you can plan accordingly for your future and the education of your kids:
Cost of living in Houston:
The cost of living in Houston, Texas is about 96.5 which is below the national average of 100 and just slightly above the Texas average of 93.9.
Transportation, utilities, and groceries are among the highest categories and they add to the overall score. Health and housing though are well below the Texas and National average and they help to bring the cost of living close to the national average in this large metro area.
The median home cost in Houston is about $185,000 which is well below the national average of $231,000. That means if you are looking to buy a home or find rental space in Houston you can expect to pay less than you would elsewhere.
Weather in Houston:
Houston weather is hot and pretty intense in the summer. The winters on the other hand are cool and wet. Throughout the year there is moderate cloud cover and rain.
Typically the temperatures range from about 47ºF to 95ºF and you don't usually see temperatures below 35ºF or above 100ºF.
Weather in Houston is pretty typical for the southern United States and Texas.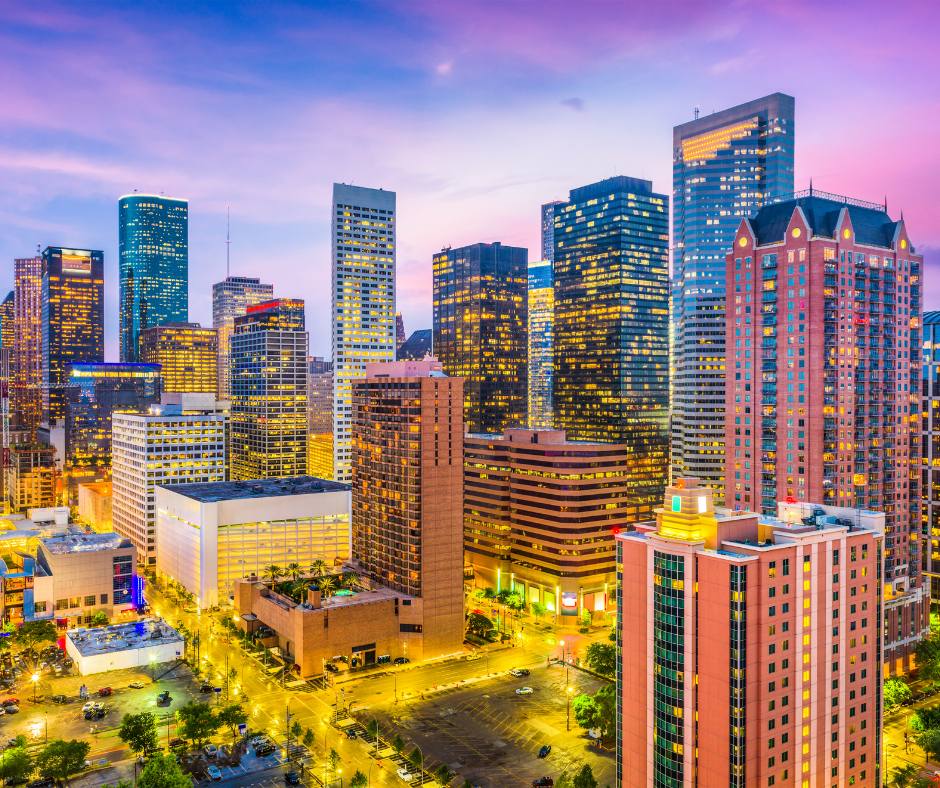 Neighborhoods in and around Houston:
Houston is a large and diverse city. There are plenty of different neighborhoods to choose from when looking for a place to call home.
We're partial to a few and so are many other folks that call Houston home. We're sharing some popular neighborhoods here in Houston so you can check them out:
West University
If money is no object there's no doubt that West U is the neighborhood in Houston you'll want to check out. Average home prices are around $2.2 million, but you are getting some amazing homes, views, and top rated schools.
Memorial
For those of you looking to keep the city vibe but have a little more space and suburban feel, you will want to check out Memorial. It's a great neighborhood that is more on the outskirts of the city so you'll get a little more bang for your buck in terms of housing while also having close access to the amenities of city life.
Spring Branch
If you are looking for the vibe of Houston in general but want a bigger piece of land, you'll want to check out the Spring Branch neighborhood. It's more budget friendly than some of the other neighborhoods and you'll still be close enough to the city life to keep active with dining, arts, entertainment, etc.
Our MCLife community in Katy is a great place to call home if you are looking for apartments in Houston. We are 100% pet friendly apartments, loaded with features, upgrades and amenities, AND you have all the benefits of renting.
Our location is close to city highlights, easy for commuting, and our spacious 2 bedroom layouts give you options and plenty of room!
Demographics For Houston, TX:
If you are wondering about the demographics of Houston you can check out the full detailed breakdown from the U.S. Census board.
Houston is a very large city. The population is nearly 2.4 million people.
Houston has a population that is about half white with Black and Hispanic or Latino populations making up the other 50%. It's a relatively diverse city which is great if you are looking to live in a region that has a wide variety of races, ethnicities, and heritages represented in the population.
The median household income is about $52,000 and single family living arrangements are most common.
Of the 260,000 businesses registered in Houston, about 102,000 of those are women owned and another 155,000 are minority owned which is awesome and means that supporting small, local, and minority owned businesses is easier than ever!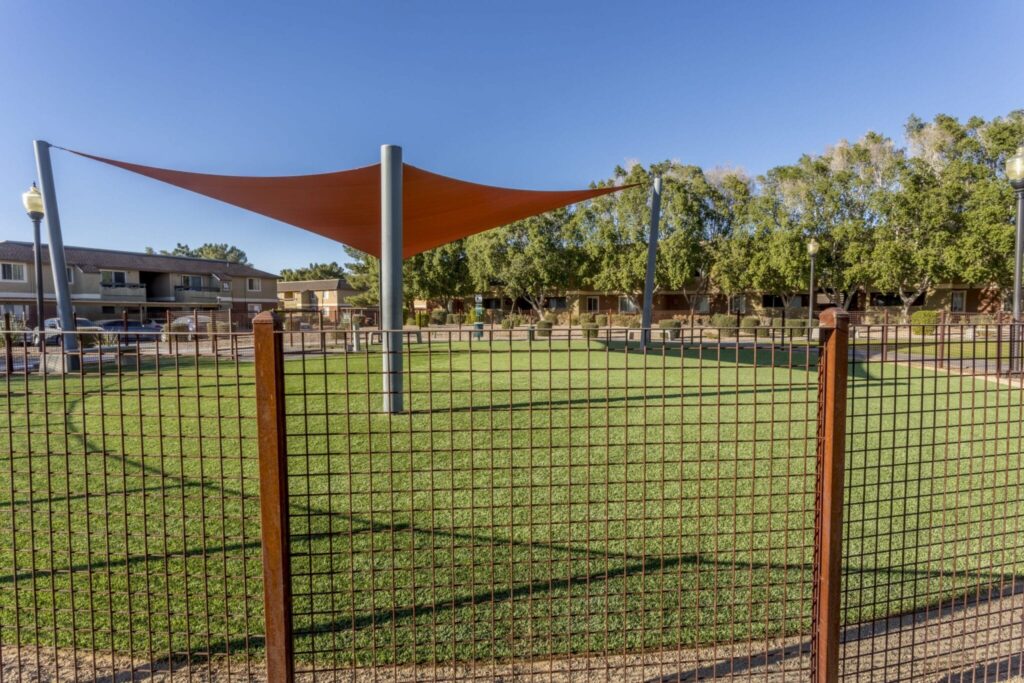 Things to Do in Houston:
If you are wondering what there is to do in Houston, a better question to ask might be, what isn't there to do in Houston? Living in Houston is fun.
There are all kinds of things to do from outdoor activities to arts, entertainment, and nightlife. Of course there's also amazing dining options as well.
Check out this post for things to do in the Houston area
Hopefully this has been an insightful and helpful guide to relocating to Houston. We think it is a great city to call home and that you'd love it here!