This year you might be thinking that the idea of preparing a huge Thanksgiving meal is just too much. You're not alone! There are plenty of people who would rather eat out and leave the Thanksgiving in Houston preparations to the professionals. We're sharing a list of all the best places offering dine out or take out options for Thanksgiving dinner.
You don't have to choose between skipping Thanksgiving dinner or going all out at home. You can find a happy medium with these restaurants offering sit down meals you can enjoy out or options for takeout meals to enjoy at home.
After the stressful year we've all had it's no wonder most of us want to just focus on family and leave the cooking to the experts. It's been a hectic year and now more than ever we just want to be able to kick back and actually enjoy our holidays.
Check out this list of all the best restaurants offering dinner to go or reservations for sit down meals that you can enjoy while dining out this Thanksgiving.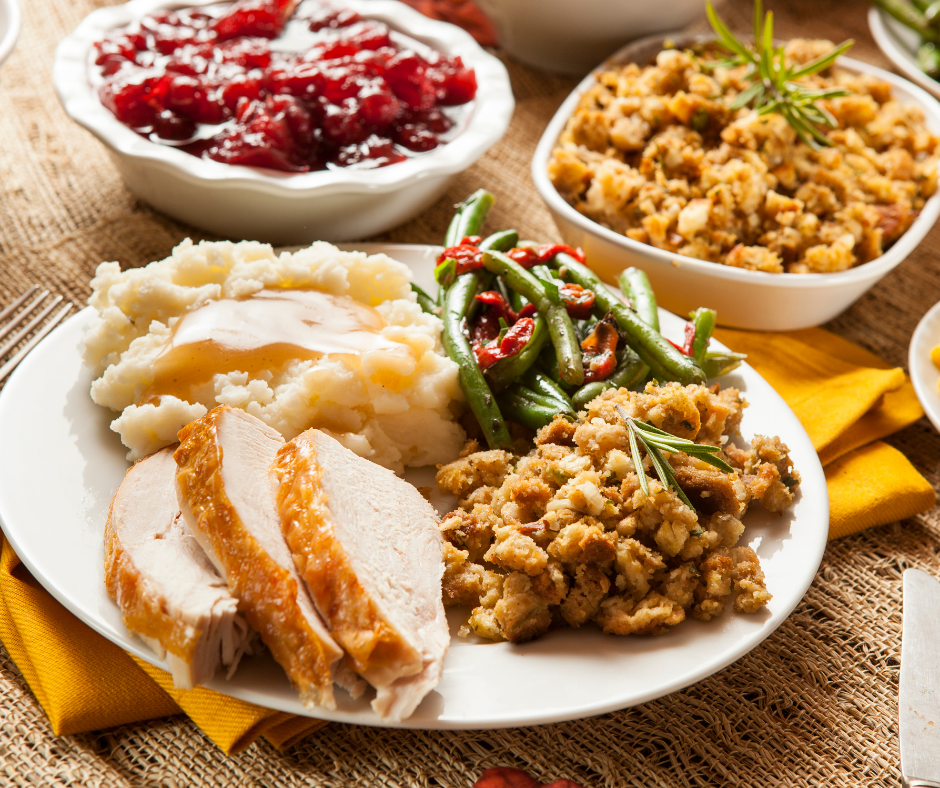 What: grilled turkey, sweet potatoes, candied pecans, cornbread, smoked prime rib, jalapeno potatoes, desserts
Pricing: A la carte
When: November 25, 2021 11 am – 3 pm & 5 pm – 9 pm
Reservations: Yes
Take Out: Yes
What: Full dinner menu offered as well as full Thanksgiving dinner options
Where: River Oaks, Memorial City, Champions, Sugar Land, Cinco Ranch/Katy, Baybrook, The Woodlands Loations
Pricing: $45 per person dine in or take out, $139 dinner for four takeout
When: November 25, 2021
Reservations: Yes
Take Out: Yes
What: Thanksgiving brunch with breakfast options, salad bar, roasted turkey breast, maple glaze Virginia ham, desserts, complimentary mimosas, free parking
Pricing: Varies
When: November 25, 2021 11 am – 3 pm
Reservations: Yes
Take Out: No
What: Holiday meals
Thanksgiving Heat and Serve Feast for 4 – 6 which includes One Turkey Breast, Dressing, Gravy, Cranberry Relish, Sweet Potato Casserole, 1 Side and Rolls.
Thanksgiving Heat and Serve Feast for 8 – 10 people which includes Turkey Breasts, Dressing, Gravy, Cranberry Relish, Sweet Potato Casserole, 2 Sides, Rolls, and Pumpkin & Pecan Pies
A La Carte Options:
Turkey Breast Heat and Serve
Cinnamon Roll Pie
Pumpkin Pie
Apple Pecan Streusel Pie
Pecan Pie
Chocolate Pecan Pie
Turkey Gravy Heat and Serve
Cranberry Relish
Yeast Rolls
Carrots
Cornbread
Green Beans
Hashbrown Casserole
Macaroni & Cheese
Mashed Potatoes
Pricing: Varies, Free $10 Bonus Card for scheduling pickup between 11/22 – 11/23
When: November 20, 2021 – November 27, 2021 (24 hours notice required for orders)
Reservations: Yes
Take Out: Yes
What: Thanksgiving Feast For Delivery, fully cooked, reheating / thawing required
Where: Delivered to your home (only available for delivery)
Pricing: $229
Includes:
Ready-to-heat oven-roasted turkey (10 lb)
Apple sausage stuffing (1 lb 14 oz)
Creamy Brussels sprouts with bacon (1 lb 12 oz)
Brown sugar sweet potatoes (1 lb 15 oz)
Pumpkin Cheesecake (2 lb)
Classic turkey gravy (13.5 oz)
Spiced cranberry chutney (1 lb)
Reservations: No
Takeout: No