The Great Purge: Spring Cleaning In Houston
When springtime rolls around we all start getting the urge to do some cleaning and decluttering, right? Well now is a great time to take control and get ahead of the cleaning and organizing.
You can do some cleaning and decluttering at the same time. Once you have a pile of items that you need to donate we have some great options for you to give your items a second life.
Today we're tackling all things purge! What you can donate, where to donate, and even things that you shouldn't donate (yes, there are some things you shouldn't donate). There's a lot of great information for you here and you'll love how easy it is to downsize and clean up your space!
Feel great about your space again and feel even better about giving back to the community by making smart donations during your spring cleaning and decluttering process.
If you need some help getting on top of your home organization and spring cleaning we can help. We'll also give you all the details on what kinds of items you can donate to charity and thrift stores versus things you should not try to donate without getting approval first!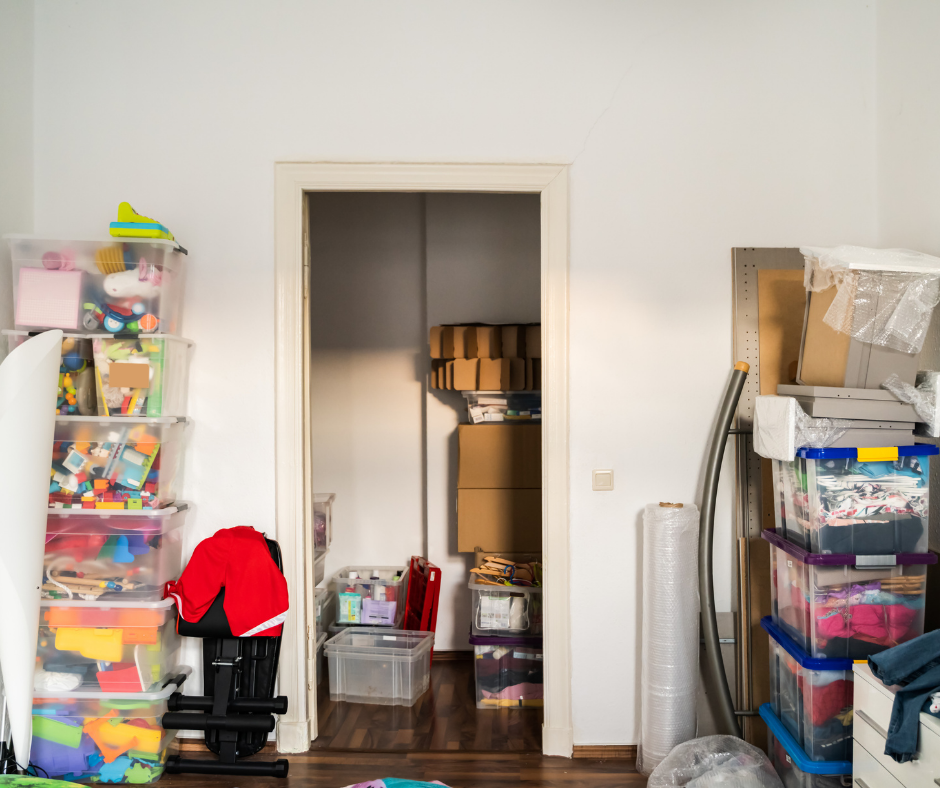 How To DownsizeDuring Spring Cleaning
If you feel like you want to downsize and declutter while you are doing your spring cleaning you are not alone. There is just something about having been cooped up for so long that makes it hard to realize that we have so much extra stuff in our homes.
Now that we're able to get back out there and restart our lives outside we might be noticing that we have accumulated a lot of extra stuff over the last few years! It's time to get rid of the items that are no longer serving us well or bringing us joy!!
An easy rule to follow is that if you haven't used something for long enough that when you come across it while cleaning you forget you have it…donate it, sell it, or trash it.
Another really easy way to decide what to downsize while cleaning is to pack up items you think you might want to downsize and then keep them in totes or boxes for a few months. You can set the timeline here to suit your needs. However long you think it would take for you to really use the item, then add a few weeks! If you don't have to go into the boxes for anything during that time, drop them off for donations!
Any items in good condition can typically be donated and it's a great chance to give your items a new chance to be useful and loved.
It's a great way to keep things out of the landfill as well! Another good idea is to start your shopping for items with used items. If you want to be environmentally conscious you should also consider when you are buying items to start with used goods, your money is going to a much better cause overall and you are keeping new items, extra packaging, and greenhouse gasses from entering the equation!
What can be donated to charity shops in Houston?
There are a lot of items around your house that you can donate to a variety of charity shops to help support their mission without having to spend any money!  Charities will usually accept donations of items like:
There are some things you should always check with the shop before donating. Things like  electronics, larger furniture items, carpets, and anything that is oversize. A lot of charities will accept them but only under certain circumstances so be sure to call and check on those items before donating them or scheduling a pickup.
Other items that you probably shouldn't donate without asking the shop first are things like mattresses, dated furniture, books, and older media items. It's always best to check first so you don't waste your time, their time, or a trip! 
Did you know you can even donate items like cars and boats?! Check out this list of places to donate which has a whole section for vehicles that can also include other things like boats or recreational vehicles.
Where Do I Donate Items Here In Houston?
There are several places here in Houston which accept all sorts of items. You should check out this list of charities that accept donations and do pickups. It breaks down the list based on where certain items will do the most good.
While you are cleaning, decluttering and sorting items you can donate based on where the items will do the most good in your community. It's a nice way to make sure that your items are having an impact on a cause that you value!
Looking for Houston Apartments? Need Pet Friendly Apartments in Houston?
Look no further than The Place at Green Trails. Our family, pet, and active lifestyle friendly apartment community here in Houston is perfect for individuals, families, and everything in between.
We have options to suit all your needs we're close to Houston Attractions, and we're Pet Friendly Apartments in Houston.
It doesn't get much better than that for Houston living! All of our MCLife communities have awesome amenities and are located in cities all over the United States.
If you are looking for Houston apartments you should give us a call today to learn more about what we can offer you, your family, and of course your four legged furry friends!
Looking for more great Houston attractions?
Houston living has so many facets, there is something for everyone to enjoy no matter where your passions lie. There's something for everyone to see, experience, and enjoy here in Houston. If you need some inspiration we've got you covered with all of these great Houston living posts.
Those of you who live in Houston apartments, don't miss out on these great posts so you can plan for the next event. Just visiting? You won't want to miss out on some these cool things to see and do while you are in the area!