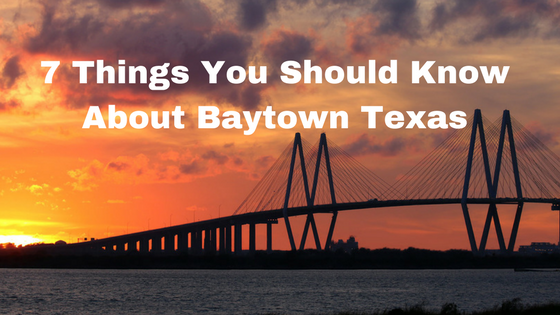 Located in the Gulf region, neighboring The Woodlands, Houston and the Sugarland metro areas, the city of Baytown is the sixth largest city in the area. Here, there are opportunities to explore arts and culture, set on a path to adventure in the many parks or waterways, or be part of the community at one of the city's hosted events. Think you know Baytown? Here are seven things you should know.
1. There's plenty of free things to do
From exploring area parks to visiting the community museums, there's plenty of free things to do in Baytown and the surrounding area.
2. Baytown hosts a farmer's market each month
The Baytown Square Farmer's Market brings together local purveyors and area farmers, giving them a community space to sell their goods and produce. The market happens on the third Saturday of each month.
3. Baytown's history goes back over a thousand years
The formation of the Gulf Coast began 30,000 years ago, this was during the Ice Age and that is what created the modern systems of lakes and bays you can see here today. Fast-forward to the nineteenth century and Baytown was the site of many historically significant events, including the Texas Revolutionary War.
4. The city is kid-friendly
There's lots for kids to do in Baytown. The city offers youth sports recreation opportunities and is even hosting an event called Kids Day this spring, on May 13, which will feature a petting zoo, educational stations, free face painting and arts and crafts.
5. There's great takeout
Hungry? On the go? Baytown has a variety of restaurants that offer takeout. From classic barbecue to traditional Cuban fare, there's no shortage of great takeout in Baytown.
6. Baytown offers opportunities for boating and fishing
There's plenty of waterways to explore near Baytown. So, get ready to cast your lines or set off on your boat. The official city website offers details on fishing and boating in Baytown.
7. It's easy to keep cool
Whether you hit the water or if you visit one of Baytown's many spray parks, there's ample opportunity to stay cool or take a dip in the water.
Images Via: https://tshaonline.org/handbook/online/articles/hdb01