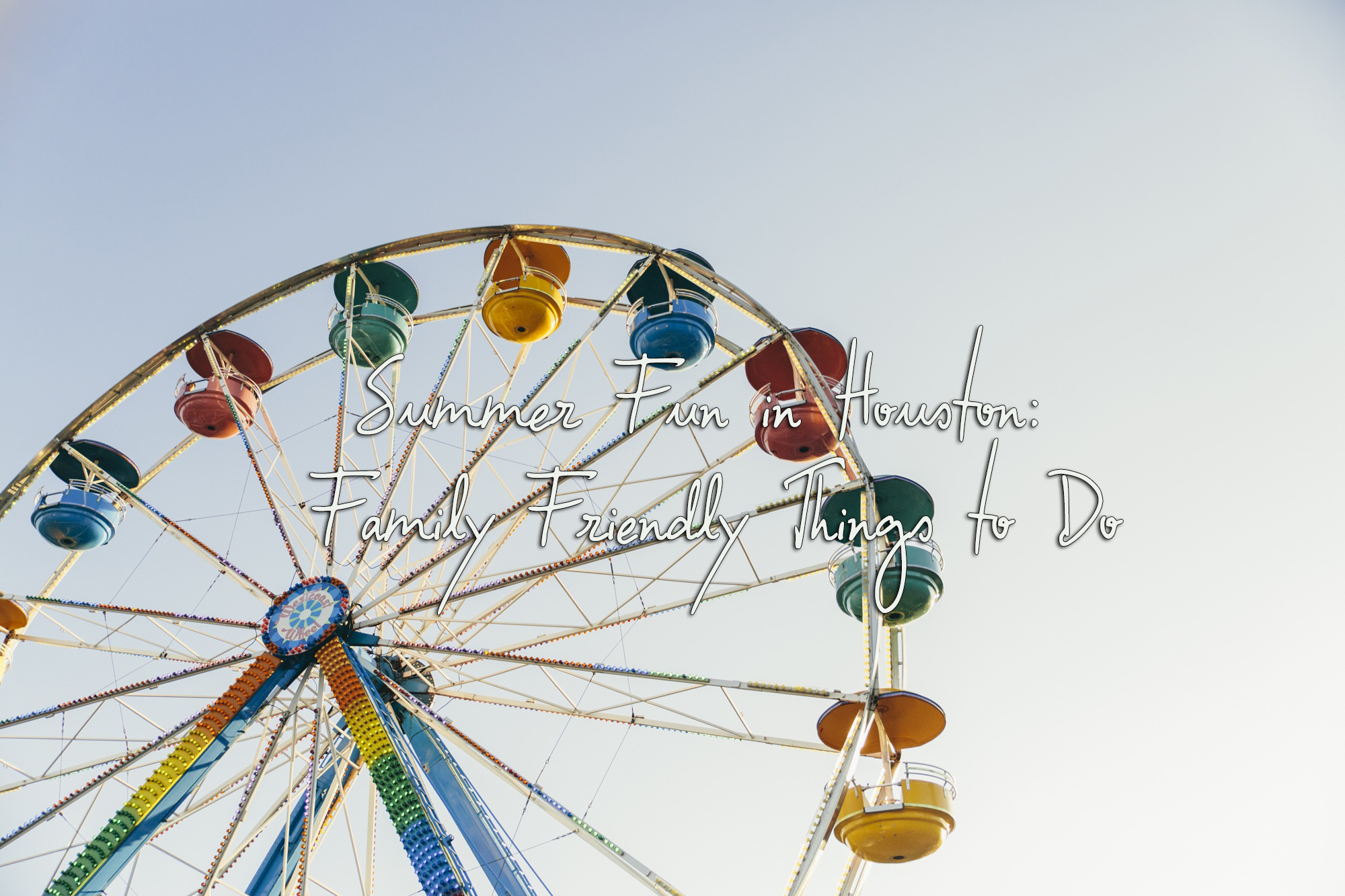 Without the regular routine of school, children become restless. Experience all that Houston has to offer for families. Summer is a time for fun and an opportunity to extend learning naturally. Get children off of their tablets and phone and actually engaging in all of the fantastic summer activities available. Enjoy some quality time together and get kids out with great Houston area family-friendly activities, events and more.
Houston Summer Camps
The Summer Camp at the YMCA provides children the chance to discover new talents, make new friends and explore nature. Day camps, teen camps, sports camps, and more, are all available through the YMCA of Greater Houston. Located in various Houston areas, registration and waivers may be necessary for desired camps.
KiDVENTURE, serving the Houston community since 1994, offers overnight camps, day camps, and parents night out to Houston area children and families. The summer camp programs provide a high-quality and fun experience for children from 3-14. Summer day camp programs are offered at 17 locations around Houston, including The Woodlands, Bellaire, and Pearland. 
The Summer Camps for high school students available through the University of Houston can offer driven teenagers a leg-up and provide insight into fields including entrepreneurship, energy and sustainability and sales.
Houston Kid Events
Thursday Free Family Nights at The Children's Museum of Houston makes learning year-round. Children enjoy 14 hands-on exhibits, opportunities for invention, anchoring the news and climbing a three-story tower at this area favorite. The Children's Museum of Houston, located at 1500 Binz in Houston has family fun activities for toddlers to children 12 years of age.
Discovery Green has a number of free activities and children choose from classes, workshops, art, festivals, signature events and ice skating at this venue packed with variety. This child and dog-friendly attraction at 1500 McKinney in Houston is an easy way to keep kids active.
Circus Arts, for children 13 and up and adults, allows children to discover ground arts and acrobatics every Tuesday from July 5th to August 30th from 6-8pm at Discovery Green at 1500 McKinney in Houston. Participants must sign a waiver and pre-registration is not necessary.
Houston Summer Festivals
Houston Family Magazine's Summer Fun Fest 2016 is free fun for the entire family. The Fun Fest is held from 12-4pm on July 24th at The Woodlands Mall and on July 31st at LaCenterra at Cinco Ranch. Families can expect opportunities for rock wall climbing, face painting, multiple activities under every tent, arts and crafts, inflatables, prizes, music and live performances. The Woodlands Mall is located at 1201 Lake Woodlands Dr., Suite 700, The Woodlands, TX 77380. LaCenterra at Cinco Ranch is at 23501 Cinco Ranch Boulevard, Katy, TX 77494.
Your Houston Tip
Hydration is key while children are outdoors and likely perspiring. Water helps to restore balance and reduce the likelihood of heat stroke or dehydration in a child. Keep kids both healthy and happy this summer as they take advantage of upcoming Houston area activities, events and festivals. Choose from summer camps for children of all ages and interests, free activities and family nights and the much anticipated Summer Fun Fest 2016 to make the most of your summer in Houston.