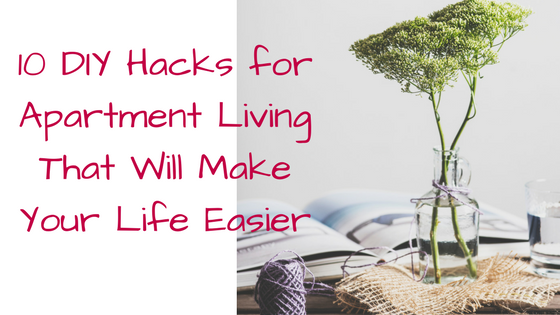 Need more space? Lacking storage? Feeling disorganized? Here are 10 ways you can hack your apartment.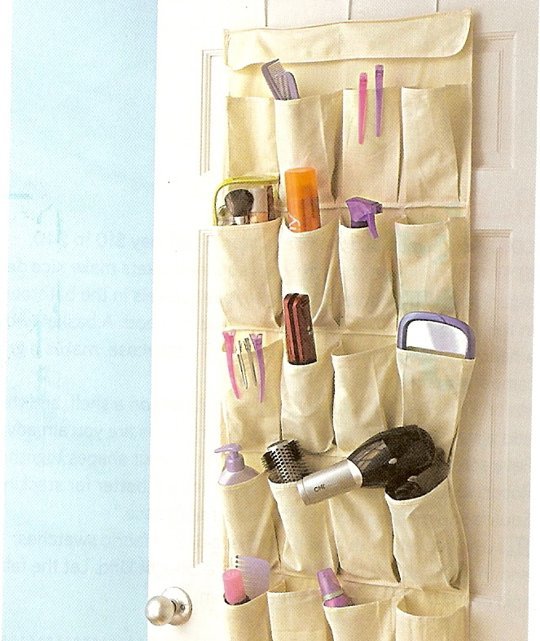 These convenient organizers aren't just for shoes. Sure, they may be marketed solely for your soles, but you can repurpose a shoe organizer in more ways than one. These storage systems can free up some space in your bathroom. Each pocket can fit a variety of different items, from hair dryers to brushes and more. Just hang it up on the back of the door and enjoy all of that freed up counter space. Get more inspiration from Brit + Co.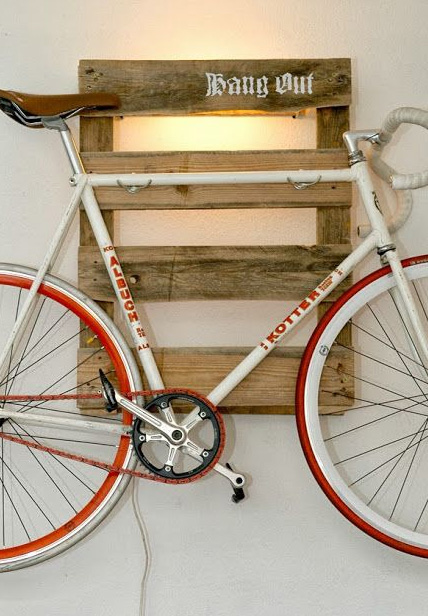 Does your bike take up a lot of space in your apartment? Hang it up. With this hack you don't have to worry about destroying your walls. Hang a wood pallet on your wall, you can choose to paint or decorate it as you see fit, and then adhere two hooks into the pallet, and there you have it! A storage solution that works. Check out Huffington Post for more DIY hacks.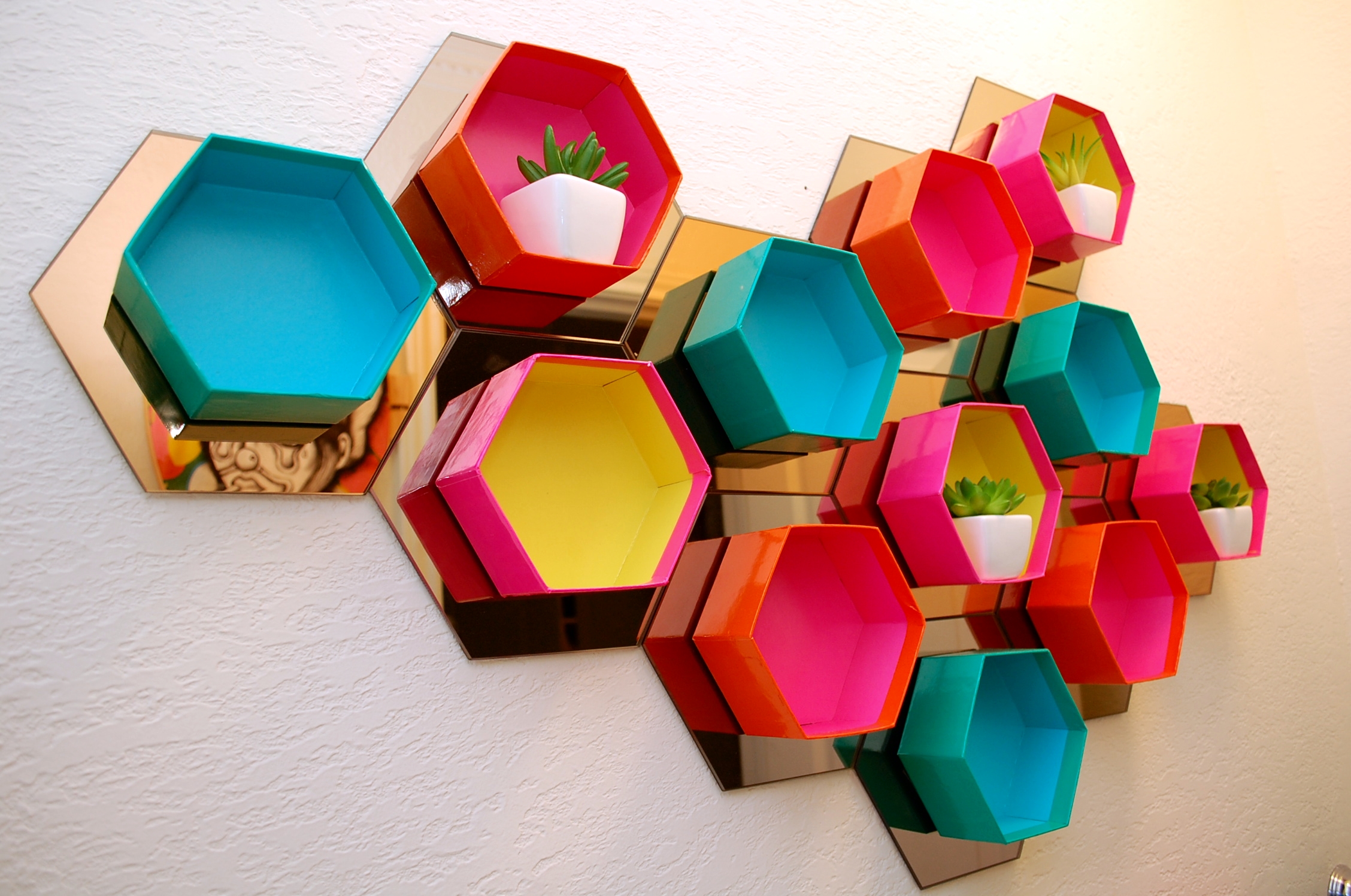 Add an interesting element to your apartment with a bright or neutral beehive-inspired hexagonal wall storage unit. Hexagons maximize the ultimate amount of space which makes for a chic, and tidied up, apartment space. Get the full DIY via Jennifer Perkins.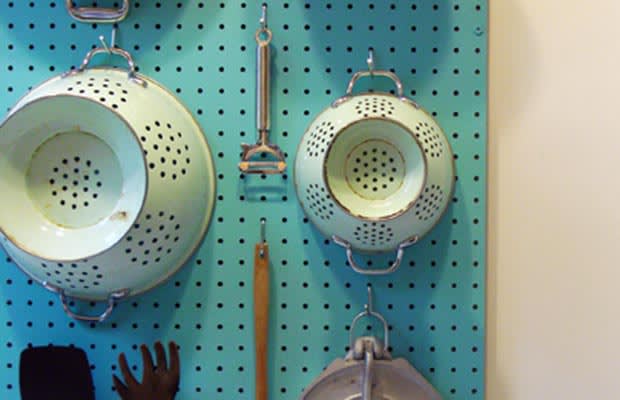 Need more space in the kitchen? Drawers and cabinets feeling cluttered. Hang up a pegboard and use it to store hangable kitchen wares. Consider painting your pegboard to add a pop of color to your space or choose a color that compliments your existing decor.
5. Prop up your bed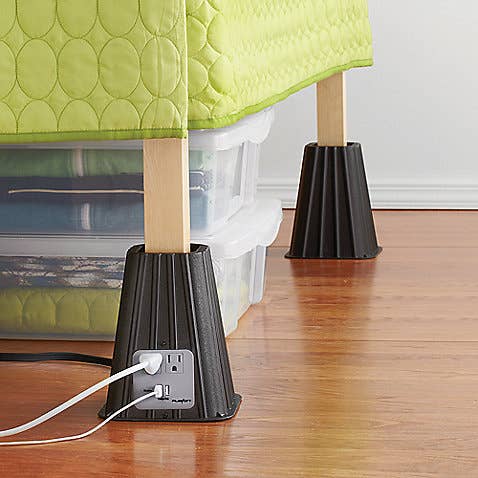 Consider propping up your bed with risers. An elevated bed will give you ample storage space underneath so you can store items like seasonal clothes, shoes or other stored items below and out of sight.
Utility tension rods can be used under your sink or in your storage closets to hang up cleaning supplies and basically anything you can think of. It's a great utilization of vertical space.
7. Upcycle your egg cartons
Egg cartons are the perfect collect all for small items that can make drawers a mess. Upcycle your used cartons and place them in the drawers of your choice. Find the full tutorial on BHG.
A console table can double as a shelf and a desk in your bedroom. You can opt to make your own or pick one up at a retailer like IKEA.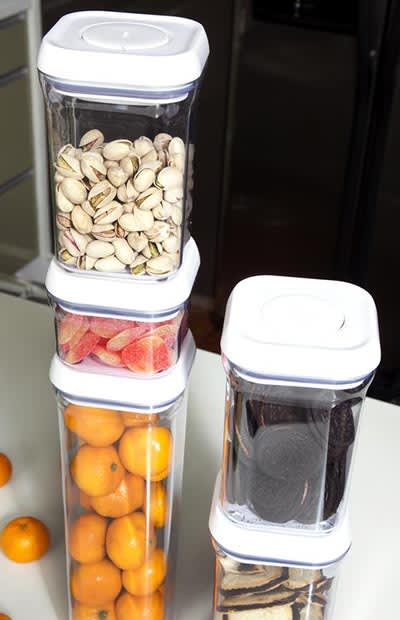 This way you can have a visual of what you have. It also works great in the kitchen. Use clear containers to store food items in your cabinets and recycle the boxes the items were originally packaged in.
You can easily make your apartment appear larger by adding in a large mirror. Consider a floor to ceiling mirror or opt for something smaller and be sure to position it opposite a window. This hack can actually make your room appear to be larger.