Vet care costs in Houston don't have to be overwhelming. There are ways to prepare for vet care costs and we're going to walk you through it today! Also check out some of the great Houston veterinarian choices below for all of your pet care needs.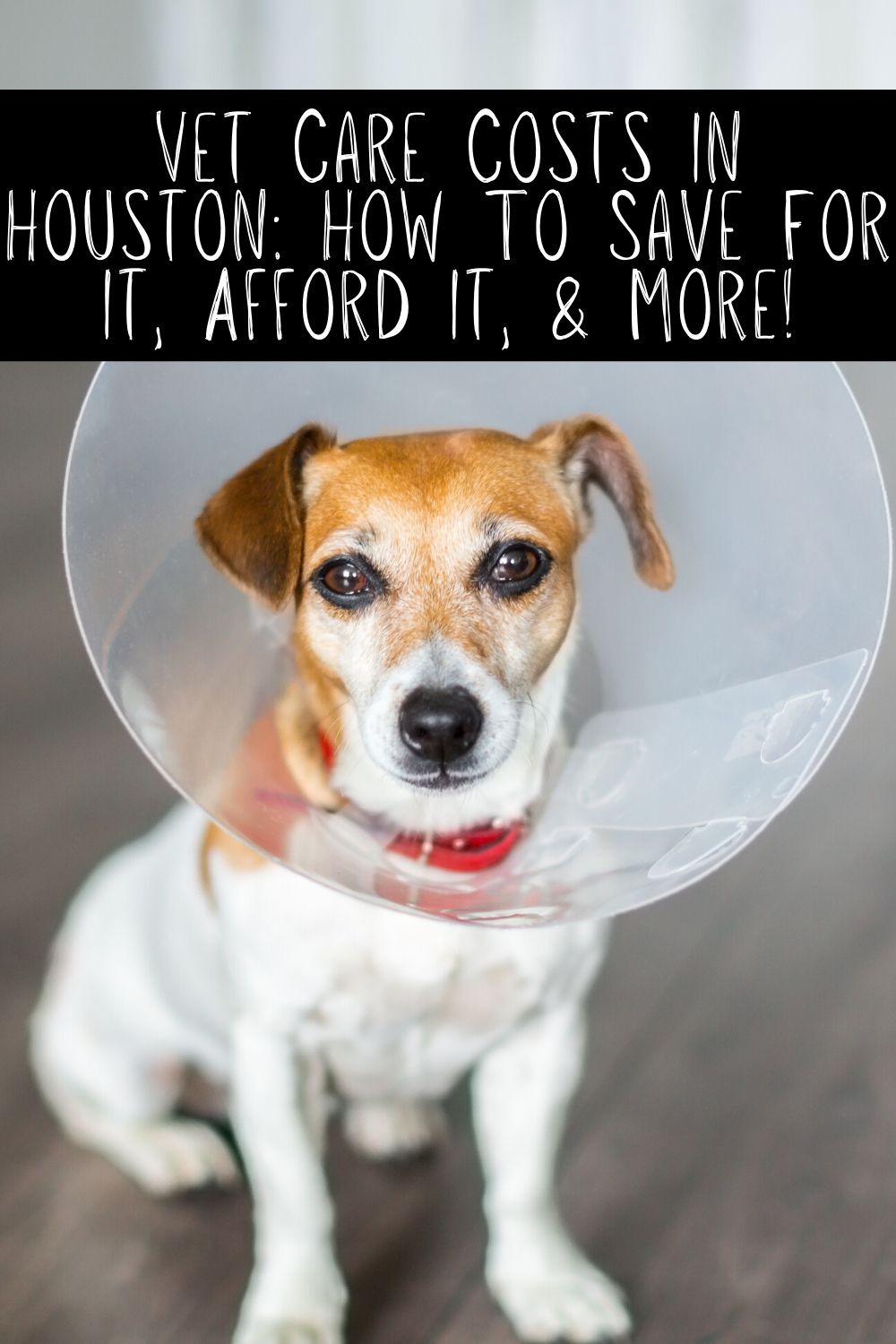 Vet Care Costs In Houston: How To Save For It, Afford It, & More!
The thing about vet care costs in Houston and around the globe is that sometimes they pop up when we least expect them. Sure, we know we have to feed our pets and groom them but we don't always think ahead about the accidents they might have, the genetic diseases they may be prone too, and even their routine yearly checkups and shots can be costly. Let's take a look at some options for helping handle those vet care costs so you can be prepared and responsible!
Start Saving Now
No matter where you are in the process of deciding on adopting a pet you need to consider savings. Ideally you should save for a year before you get a pet to make sure that as soon as they are brought into your home you have enough to not just feed and groom them but to also handle any emergencies that come up along the way.
One easy way to save is to set up a recurring draft from your checking account into a dedicated pet savings account each pay period. This means you don't have to think about it and that money will instantly go into your special savings for the pets. When the time comes, an emergency won't derail your finances or mean life or death for your pet.
Credit
Some veterinarians will offer credit, others will direct you to companies like CareCredit that specifically handle medial credit. They issue a credit card essentially that you can use at vets offices and even some human medical practices.
Usually places like CareCredit have specials running too so you would be able to pay the balance off in installments without accruing interest. It's between 6 and 18 months same as cash which is a really nice benefit if you qualify.
Other forms of credit are also an option like traditional credit cards, home equity lines of credit, and more. Though not ideal in most cases they are there if you encounter an emergency.
Shop Around
You wouldn't go out to a car dealership and take the first one you saw without looking up pricing, options, and features, right? So don't do that with your pet care either. Vet care costs in Houston and other cities vary greatly from place to place. Call around. Shop around. Get the best price you can while also researching vet care for your beloved pets.
Many communities that have humane societies or SPCA's also have low cost clinics that go along with them. Look into these options for routine care as well as emergency services!
Barter
Depending on the situation and where you are your veterinarian may be willing to barter for services. You can work off the debt, pay in goods or services, etc. It never hurts to ask. Especially in times like these where money is tight for a lot of folks you may be surprised to find that more people are willing to barter for goods and services. Asking never hurts and you might end up being able to afford services you thought were out of reach.
Research Ahead Of Time
Before you bring any pet into your home you should research them. Check the breed, check for common medical problems, and check for special grooming needs. Knowing ahead of time how much money you may need to spend (estimate high) can help you plan for your savings! It will also help you know if you can truly afford to bring home this type of pet!
Pet Insurance
If in your research you find that your breed is prone to illness it might be worthwhile looking into pet insurance. Many companies specialize in pet insurance and like human health insurance it works to offset costs due to unexpected as well as routine medical care. There's a monthly premium that goes along with them though so be prepared to pay a fee based on age, breed, and type of pet!
Need a Houston Veterinarian?
If you are looking at vet care costs in Houston chances are you probably need some information about Houston veterinarian options as well. Here is a list of some of the local vets in this area, their addresses and their phone numbers so you can make contact and see how they can serve you and your pets!
All Pets Animal Hospital & 24 Hour Emergency Care
24221 Kingsland Blvd, Katy, TX 77494
(281) 392-7387
Rice Village Animal Hospital
2348 Rice Boulevard, Houston, TX 77005
(713) 527-0489
Affordable Pet Clinic
3004 Little York Rd, Houston, TX 77093
(713) 692-5100
Tanglewilde Veterinary Clinic
2717 Rockyridge Dr, Houston, TX 77063
(713) 783-4044
Midtown Veterinary Hospital
1434 W Alabama St, Houston, TX 77006
(713) 528-4900
The Corner Vet at Houston Heights
440 W 19th St, Houston, TX 77008
(713) 893-5808
Beechnut Animal Hospital
8541 Beechnut St, Houston, TX 77036
(713) 774-9731
Garza Veterinary Clinic
7702 N Shepherd Dr, Houston, TX 77088
(281) 445-3647
Westbury Animal Hospital
4917 S Willow Dr, Houston, TX 77035
(713) 723-3666
Bingle Veterinary Clinic
2025 Bingle Rd, Houston, TX 77055
(713) 468-1676
West Houston Veterinary Medical Association
13560 Briar Forest Dr, Houston, TX 77077
(281) 493-4712