It's almost National Nurses Day! Are you prepared for ways you can show the nurses in your life that you care about them?! Without nurses we would be in sorry shape. They should be the star of the show everyday, they care for us and keep us company, they save lives and treat everyone with dignity and respect. Nurses are super heroes in disguise!
The Best of the Best: Thank You To All Of Our Nurses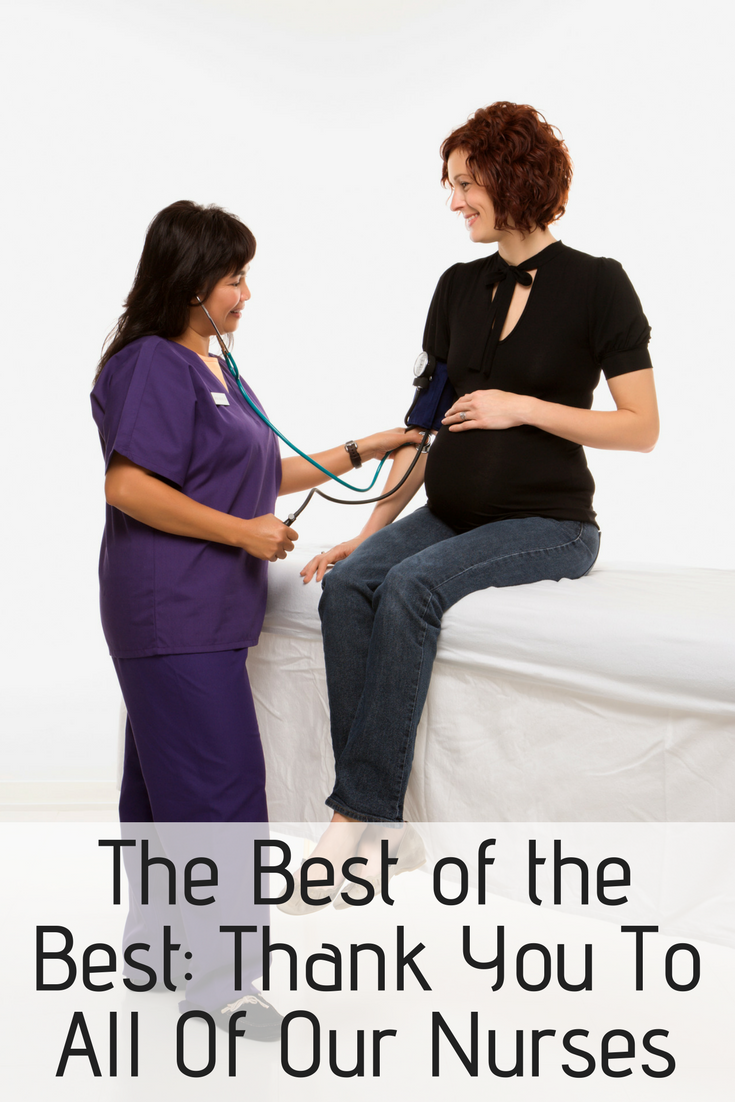 Most of the time nurses are undervalued, over worked, and starving because someone falls right when they're about to eat their lunch. If you want to show all the amazing nurses in your life how much you appreciate them we have three easy tips to help!
3 Ways To Show Appreciate To Your Nurses
When it comes to showing your nurses you appreciate them use the Three T's to remember what to do!
Trust Them! 
No, they're not doctors, they're better than doctors because they know all the important life saving information PLUS they care about you! Don't wait around for hours for the doctor to give you the same advice, trust them. They go through tons of schooling, that's not for fun, it's to be specially trained and educated to save your life.
Thank Them! 
Oh my goodness a thank you can go a long way to a tired nurse who has spent her day running around taking care of people who are largely suffering or miserable. They would love to hear you say "thank you" and mean it!
Talk To Them! 
Nurses are not just a placeholder for the doctors, they're not the cleaning lady, they're not meal delivery service, they are not your babysitter. Talk to them about their day, treat them like a human being. Give them the same respect that they give you! Talk to them about your care. They want to know that you are taking an active role in your recovery. When they give you advice you can ask questions and pay attention and totally make their day. 
Nursing and Living at MCLife
Here at MCLife there are many luxuries that you don't have to care for on your own. There's no home maintenance, there are beautiful pools, and spas, along with private parking. Your time off can be spent doing things that you love instead of keeping up with things you'd rather not do! You can see a full list of amenities here.
We love nurses at MCLife! There are a lot of benefits to living at one of our amazing properties. Nurses are among some of preferred employees and the conveniences of living on an MCLife campus are excellent for this lifestyle.
Major Medical Complexes Near Our Houston Communities:
There are amazing nurses all over the world. Today we'd like to give a shout out to the ones working right here in our Houston community at some of the hospitals and medical complexes in the area!
Houston Methodist Hospital
Baylor St. Luke's Medical Center
Memorial Hermann-Texas Medical Center
Memorial Hermann Northwest Complex
Houston Methodist Willowbrook Hospital
Memorial Hermann Memorial City Medical Center
Clear Lake Regional Medical Center
Houston Methodist San Jacinto Hospital
University of Texas Medical Branch
Aspire Hospital