We're fast approaching National Leave the Office Early and it's a great excuse to take a look at the habits we fall into during our work time and the after work hours. Typically we end up spending most of our time engaged in tasks that don't fulfill us or make us happy. The daily tasks and chores associated with our routines are not the most fun and they're not great for using on a day we leave early from work!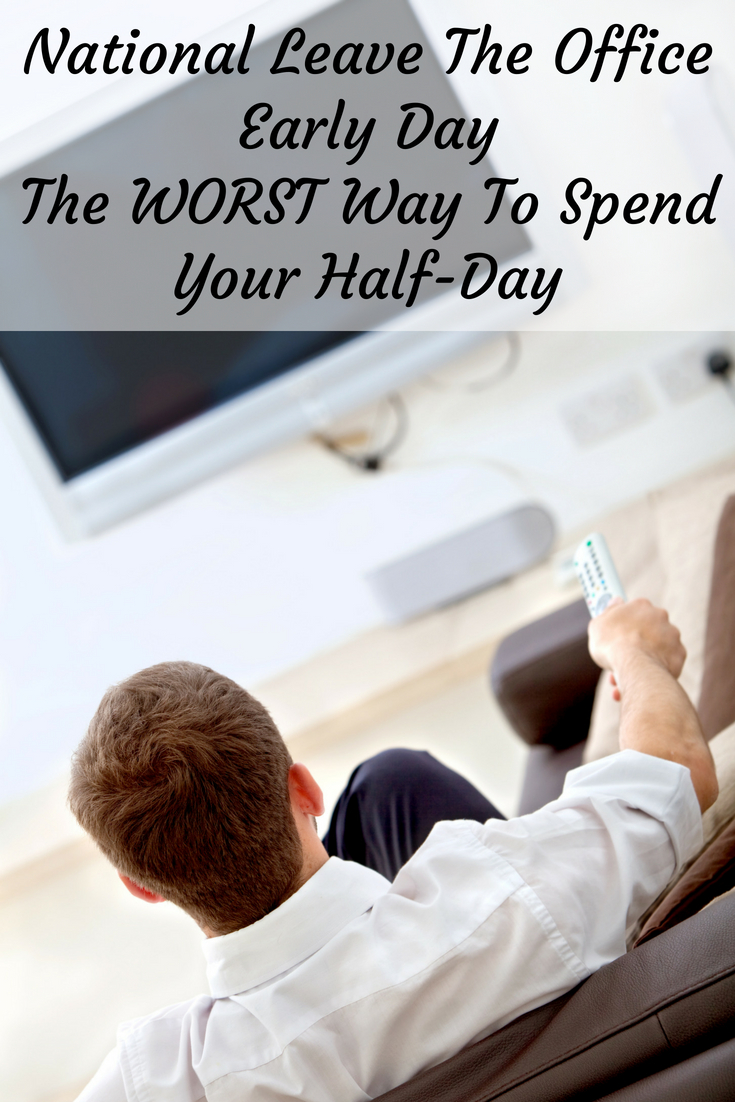 June 4th Is National Leave The Office Early Day
We spend nearly 1/3 of our lives at work! That's almost 90,000 hours at our jobs. It's important to make sure we are doing work that we love but it's also important to make sure we have the ability to turn that off and spend our off work time enjoying our lives.
During those after work hours we do things like chores, laundry, cleaning, and sometimes even more work! It's better to use your early day off work to do something fun and fulfilling. There are ways you can break out of the habit, let us show you how!
The Worst Way To Spend Your Half-Day | 5 Ways To Break The Routine
In order to avoid wasting your half day off from work, here are 5 ways that you can break the routine and spend your day doing something fulfilling and exciting. We want to make sure you aren't spending your half day in the worst way, here's some better options!
Head to The Library 
It doesn't have to be the library. You can head to the bookstore or the coffee shop, anywhere that you can enjoy some peace and quiet. It can be stressful to try and transition from home life to work and back and forth. On your day off you can enjoy some quiet time and do some reading or some thinking!
Plan a Date 
Find a friend or head out on your own, it's never a bad time to head out for a date. Catch a movie or go out for drinks. A laid back afternoon off of work is a great way to enjoy your time! It also gets you out of the house so you aren't wasting your day tidying up the house or doing laundry.
Volunteer
There's nothing more rewarding than doing work that benefits someone else. If you are a worker and you don't think you'll really enjoy a lazy day off, look for opportunities to volunteer in your area!
Take a Trip
Maybe you aren't taking off early on the 4th, plan for a little later in the week and you could make a long weekend into a nice little trip! Having some extra time to make your road trip worthwhile is a great way to make the most of your time off. Any time away from the office is a good time but spending it on a relaxing little staycation can be even better.
Netflix
Do you need to catch up on your shows? Pop the popcorn, stock up on snacks, slip on your sweats, and turn on Netflix. Binge watching your shows can be a distraction during normal circumstance but on your day off work it can be a great way to kick back, relax, and forget about your typical responsibilities.