Are you looking for a great way to spoil mom this year on Mother's Day?! If so you are in the right place. We are here to show you how you can do something great for mom that's not so traditional or overdone.
We should take more than one day a year to spoil our moms. They do so much for us every day. And even when we get older they are still there, in the back of our minds, guiding us through those tough situations. They give us life and then they spend their lives making ours meaningful. It's the ultimate sacrifice and most days it doesn't look so appetizing. Let's take some time to celebrate all the great mother's out there!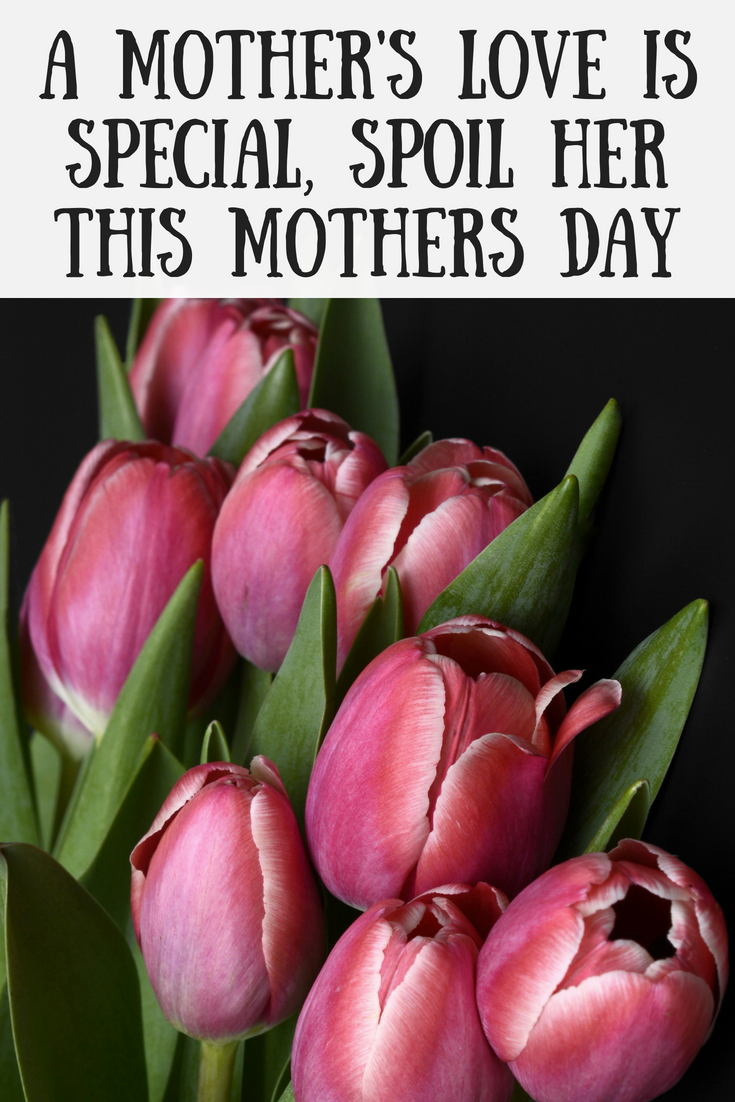 A Mother's Love Is Special, Spoil Her This Mothers Day
No More Brunch For Mother's Day
Mom loves brunch but it's not the most special or unique way to show her that you care! Get away from the traditional ideas this year and find something more unique for Mom!
Skip the chocolates and homemade cards. No more DIY projects unless she requests them! You can do something unique this year without spending a fortune and without being that creative. We're here to help you with the ideas.
Unique Ways To Wow Mom This Year
A Whole Year Of Gifts
There are subscription boxes out there geared towards everything from cars and booze to moms and products. Choose one that suits your mom best and you'll have a gift that keeps on giving throughout the whole year!
Does your mom love wine?! Get her a subscription from from winc.com! How about a lifestyle box?! You can get boxes from EcocentricMom.com, there's even boxes for moms who love makeup and seasonal products like fabfitfun.com. Don't overlook the classics like book of the month club or fruit of the month club! Mom will be spoiled all year long with a subscription box gift!
Mini Vacation
Sometimes the nicest thing you can do for mom is to get away from her! Especially new moms who are dealing with clingy kiddos who need her every minute of the day! Those moments are precious and she loves them but she's probably also feeling a little overwhelmed by it all. Let her get away! Book her a nice weekend away with a friend or by herself. Let her sleep late and watch her favorite shows. Send her to the spa to have someone take care of her for a change.
While she is gone make sure to catch up on some chores around the house. This is a great way to spoil those moms in our lives who are always going above and beyond to take care of us. They deserve a break and what better way to show them that you see that than on Mother's Day!
Put On A Happy Face 
Kids are always growing and changing and mom doesn't want to miss a moment or lose a memory. One of the ways that moms keep track of those precious memories is through photographs. Take some time to book a photo session for the whole family this year.
It's a great way to show mom that you care while also giving her a beautiful photo of the whole family! You can do the leg work so she doesn't have to. Make the appointments, get everyone there on time, make sure everyone matches…you know the drill! Then you can take her to lunch or dinner afterwards and it will be a day to remember for years to come!