When the seasons change we all want to head outdoors and enjoy some sunshine. The same goes for our pets! One of the best ways to combine the two is with our best pet friendly patios in Houston. You can enjoy some summer sun with your furry friend in tow.
The great thing about living in Houston is that there are lots of great spots that are pet friendly. Today we are sharing with you some of those awesome places that have pet friendly patios. If you have a favorite be sure to let us know in the comments!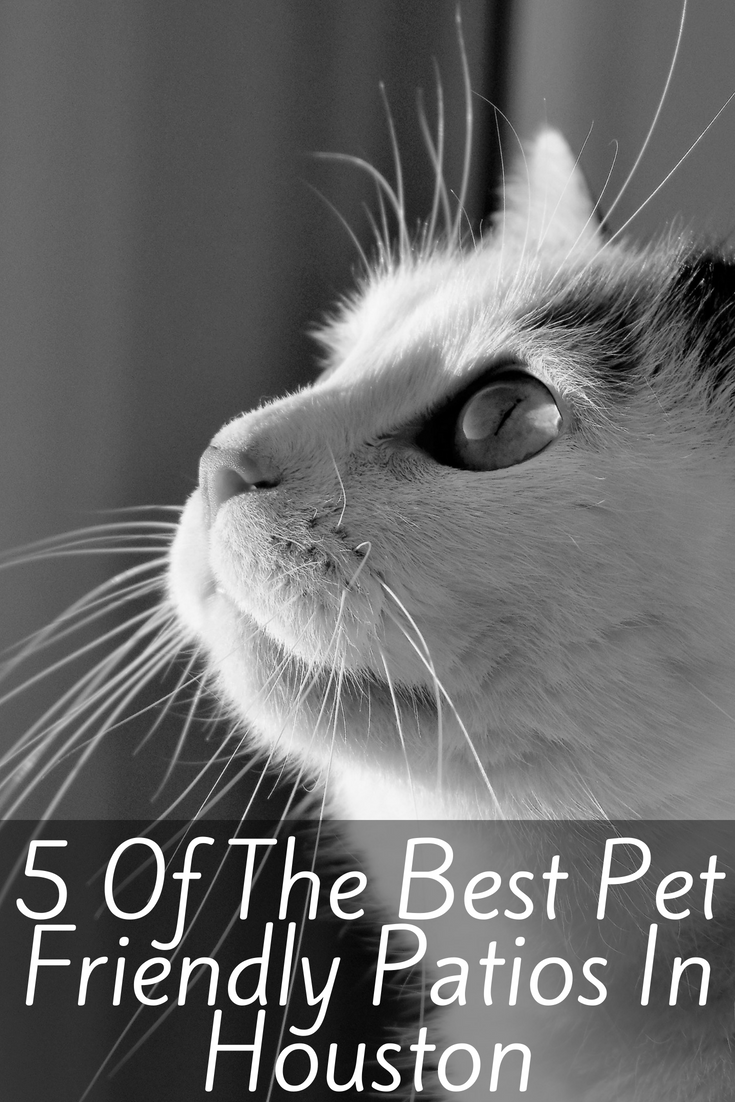 It's Patio Season People | 5 Of The Best Pet Friendly Patios In Houston
Dish Society
Dish Society is a trendy spot that serves some delicious American foods. It's a brunch favorite which means you can totally sleep in and enjoy yourself later in the day 😉 Their lovely and spacious patio is one of the best pet friendly ones in Houston.
Midpoint Bar + Eatery is a great choice if you are looking for a great happy hour spot. It's inviting, vibrant, and they have an awesome patio that is pet friendly. They serve what is considered elevated American cuisine and for pub food it's awesome. They do craft beer and cocktails. It's somewhat of a hidden gem. Check it out!
Seafood on the Geaux
Looking for cajun comfort food?! This is your spot! They do amazing seafood dishes and they even have a drive through for great food on the go. It's awesome for casual eats and their patio is excellent for dinner with your furry friend!
Want to take a trip across the pond without actually leaving Texas?! Baker Street Pub and Grill is an awesome spot with a great patio that welcomes pets. You can enjoy happy hour, play some pool, or even watch some sports. They also have tasty cuisine so you can enjoy a bite to eat as well!
Your Own Patio
We think that the very best pet friendly patio you can hang out on is…your own! It seems impossible, but we can assure you it is not. Here at MCLife we love pets. We have a policy by the same name to prove it!
We know that your pets are a big part of the family. Just like you would never leave behind a family member, you wouldn't want to do that to your pets. There are no breed or sizing restrictions at any of our MCLife communities. You can enjoy the benefits of our We Love Pets Policy by hanging out on your very own pet friendly patio this summer!