Houston living is awesome. There's something for everyone and today we're focusing on Houston pet events that you won't want to miss out on. These 7 Houston pet events you can't miss will show you just how much we have going on!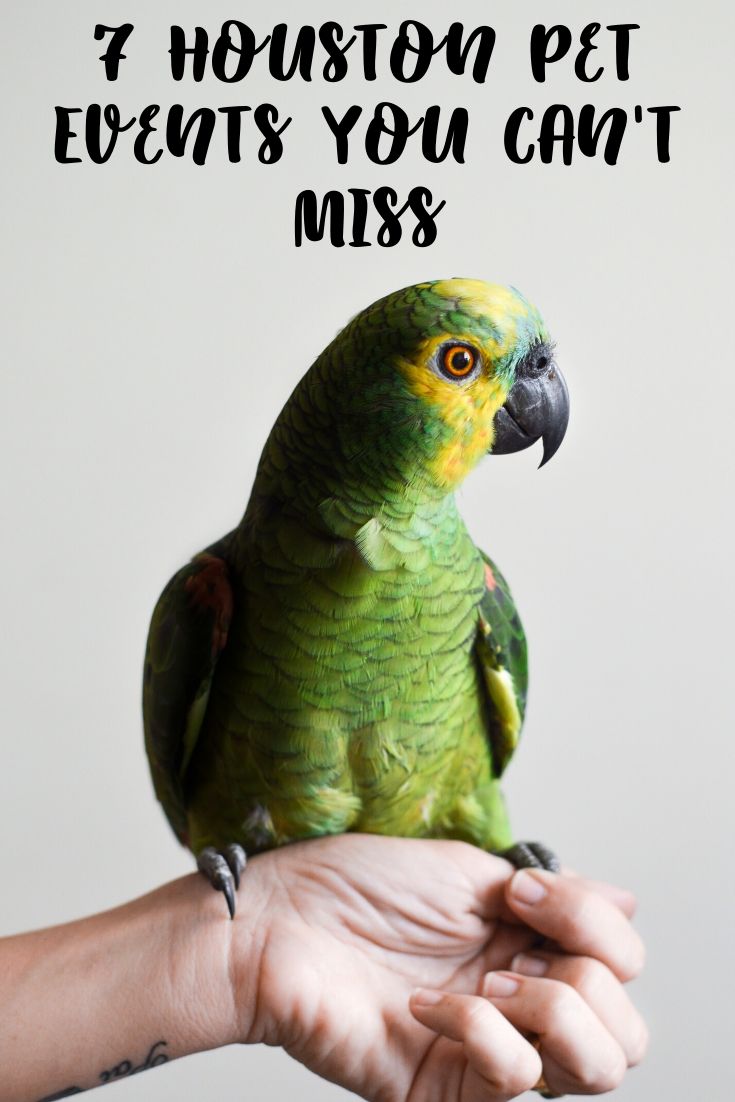 7 Houston Pet Events You Can't Miss
One of the best things about living in Houston is that there's something for everyone. When it comes to pet friendly living you can't go wrong with Houston. There's so many awesome Houston pet events each year and more and more places are becoming dog friendly. Many restaurants, bars, and even breweries are pet friendly so you can easily take your dog along for an adventure.
If you like animals and are looking to find some like minded folks to hang out with, these 7 Houston pet events you can't miss are a great place to start.
142 Vintage Park Blvd., Houston, TX, US, 77070
11:00 AM to 2:00 PM on February 8, 2020
On the 8th you can come out and enjoy some snacks, treats, and sign up to have your Valentine's pics taken by Jill Garrett. It's $35 for three images and a portion from each sale goes to a local dog rescue so it supports a great cause in the process!
1300 Brittmoore Rd., Houston, TX, US, 77043
6:00 PM to 8:00 PM on February 19, 2020
SouthPaws Events is a company that creates pop ups that center around dog related and dog friendly businesses. This event will be at an open air bar so there will be beer, wine, and cocktails. There's TV's to watch the game, and there's even a volleyball court and a dog run on site!
142 Vintage Park Blvd., Houston, TX, US, 77070
10:00 AM to 6:00 PM on March 1, 2020
Who doesn't love peanut butter? Bring your pup into Natural Paws on March 1st for some yummy special peanut butter treats to celebrate this fun holiday!
415 Gray St., Houston, TX, US, 77002
4:30 PM to 6:30 PM on Mar 27, 2020 to Nov 27, 2020 Fourth Friday of Each Month
Every 4th Friday of the month you can come out and enjoy Yappy Hour at the Bagby Park dog run. There are treats, giveaways, contests, and prizes each time!
1500 McKinney St., Houston, TX, US, 77010
10:00 AM to 5:00 PM on March 28, 2020
Here's some info on the rules and regulations for this event. It's a big one so they work hard to make sure everyone can be safe and have a fun time.
Pup & People Safety Rules:
Dogs must be currently licensed with proof of Parvo and Rabies vaccinations. You do not need to bring proof with you; if an incident occurs, you must be able to produce proof in a reasonable amount of time.
For safety reasons, "extend-a-leashes" will NOT be allowed. Dogs must be kept on a regular leash at all times. Leashes should be no more than six feet in length.
Female dogs in heat are not permitted.
Event officials reserve the right to refuse entry to any dog whose behavior could be dangerous to others.
Please use good judgment regarding the temperament of your pet so that this event will be safe and enjoyable for everyone.
Puppies that are not fully vaccinated should not participate. Check with your veterinarian first.
801 Bering Dr., Houston, TX, US, 77057
11:30 AM to 2:00 PM on March 29, 2020
This fun event will have groomers, trainers, vets, and speciality treat shops. There will be pet adoptions, music, and fun for the whole family. It's a free event open to the public and community. There will be plenty of food and there's even a Bark Mitzvah service for all the canines!
5225 Calhoun Rd., Houston, TX, US, 77021
9:00 AM to 11:00 AM on April 18, 2020
This event will be held rain or shine and it's to support the Houston Humane Society and it's homeless animals. This year the theme is Super Paws so put on your favorite costume and dress up your pup before you lace up your shoes to run!
There's a competitive with dog and non competitive run/walk option. You don't have to bring a dog to participate!
There will also be music, prizes, fun, vendor, and sponsor booths on site. There's a parade, a costume contest, door prizes, and more! You can't go wrong with this fun event.