National Happy Hour Day is November 12th! That means that soon you'll have the perfect excuse to celebrate with cheap drinks, apps, and more after work! Happy hour is a magical window of time promising refreshing beverages and tasty eats, all at a discount. Today we pay our respects and highlight the 7 best Happy Hours right now in and around Katy, Texas!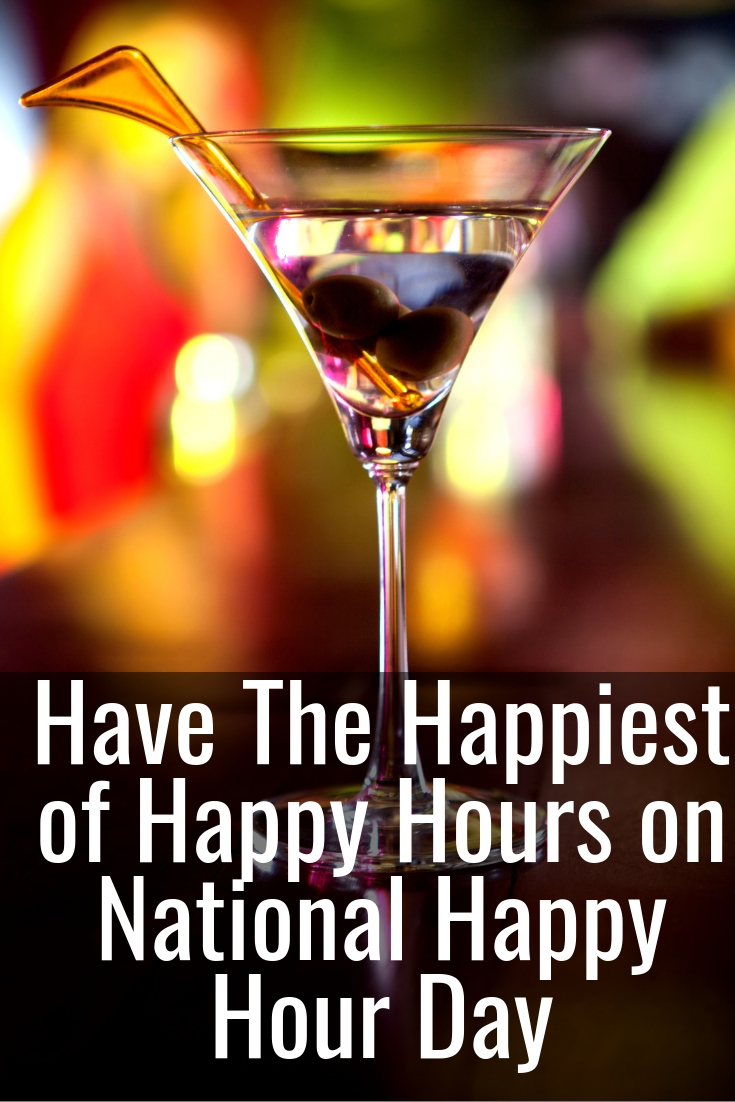 Have The Happiest of Happy Hours on National Happy Hour Day
When it comes to happy hour in Katy you won't want to miss out on some great deals at Peli Peli Cinco Ranch. Weekdays from 2-7 pm and on Tuesdays it's half off bottles of wine! They have some amazing South African inspired cuisine that you can get for under $10 and tons of drink specials that you'll want to try out. The Madagascar Mule and the Cape Town Martini are popular! Drinks are 1/2 off during happy hour.
Every weekday from 3-6 pm you can stop in at BJ's and get some great deals during happy hour! Domestic beers in bottles for just $3, wine and other drinks for $5 and the pizza and appetizers are on sale too! Try out the sliders for $5 or a mini deep dish pizza for $6! You can't go wrong with some delicious food and drink options!
World of Beer | 2643 Commercial Center Blvd.
If you are looking for a laid back sports bar that offers happy hour specials. Weekdays from 3-7 pm and Sunday to Thursday from 10 pm – close! That's two different time slots that you can stop in and get some great deals. Specials like $4 drafts and deals on salads, pizzas, and more!
Chuy's is a great spot to stop by for lots of happy hour specials! You can get amazing deals from 4-7 pm. You won't want to miss out on their amazing nachos bar. Quesadillas are another crowd favorite during happy hour. Once you try them you'll be back time and time again for happy hour specials!
Hasta La Pasta | 1450 West Grand Parkway South
If you are going by name alone, I'd recommend you check out Hasta La Pasta for happy hour deals in Katy! From 4-7 pm on Monday –  Friday you can get some incredible deals. $2 wines, domestic beers, frozen margaritas and Bellinis, and even their house made sangria! There's also a list of $6 apps that you won't want to miss out on. Everything from bruschetta to fried calamari! They're doing Italian food just the way you like it, simple, tasty, fast, and with great specials!
The Local Bar | 22756 Westheimer Parkway
Described as "casual hip" The Local Bar makes a great place to meet up with friends to sip some fun and refreshing drinks. Happy hour is always from 3-7 pm and they have great deals on everything from house wines to domestic bottles and drafts. During happy hour you also get $2 off their tasty bar foods. Try their tuna poke, crab cake bites, or the jalapeño feta dip. You won't be sorry and I'll bet you'll be back! Great deals and great food in an even better atmosphere makes The Local Bar an excellent choice for happy hour in Katy.
If it has steakhouse in the name and happy hour deals on the menu you definitely want to check it out, right?! I know I do! Like most of the great happy hour spots in Katy they're serving up the deals from 3-7 pm Monday through Friday. In the bar area during happy hour you can get an amazing selection of local and imported beers for less than $3, looking for great wines?! They have those too, for under $5 during happy hour! They also have some great food choices like Range Rattlers which are whole shrimp stuffed jalapeños with jack cheese…does that sound amazing or what?! Another classic option is the spinach and artichoke dip, both available for under $6. That means for $10 you can get an appetizer and a drink after work without breaking the bank!