Space Center Houston is celebrating the holidays in a far out way this year. With over 250,000 lights, Christmas trees galore, a massive LED tunnel, an indoor meteor shower, and so much more, Galaxy Lights is an extraterrestrial experience for the whole family.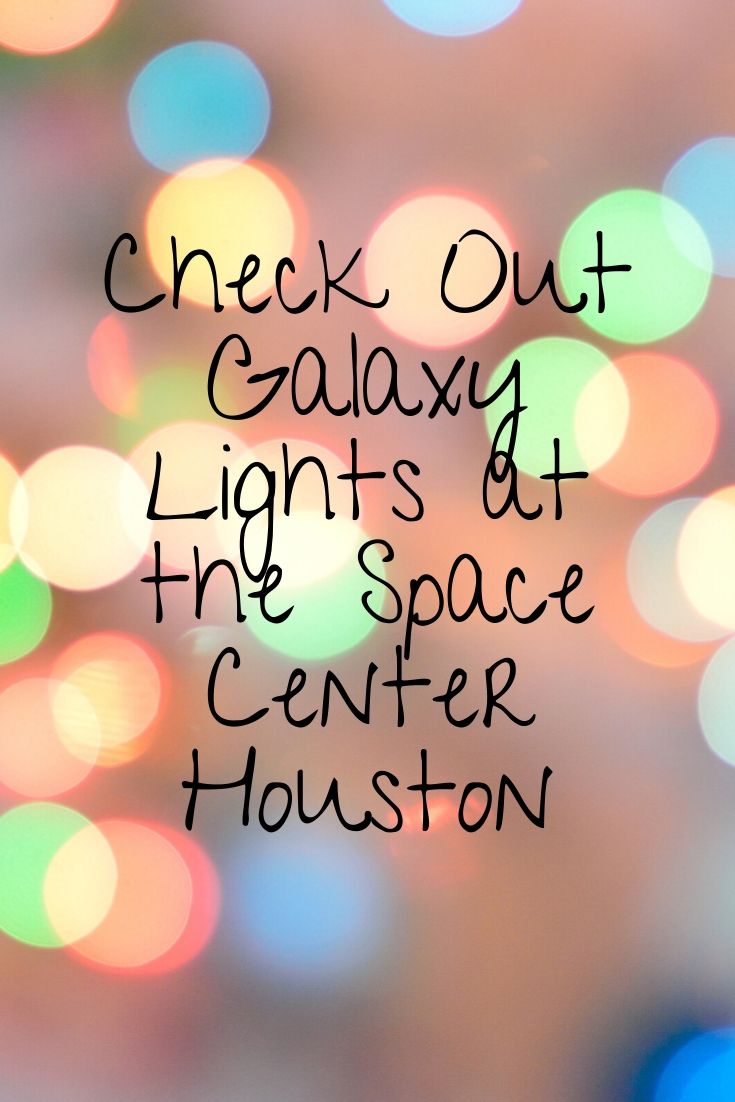 Check Out Galaxy Lights at Space Center Houston
If you are looking for a fun and unique way to celebrate the sights of the season this year, plan on a trip to the Space Center Houston. They are hosting a fun and exciting Christmas celebration called Galaxy Lights.
There are more than 250,000 lights in the displays, an LED light tunnel, a simulated meteor shower, Christmas trees, and more. It's an out of this world experience for everyone in the family.
Galaxy Lights at the Space Center here in Houston is a fantastic event to check out. Be sure to log onto the Space Center website to learn more about the dates and hours. The center suggests that you plan at least two hours to experience all there is to see at Galaxy Lights this year!
Check out some of the highlights as listed on the Space Center Website for the Galaxy Lights events!
Experience a high-tech kinetic light show where dozens of suspended lights move in precise choreographed sequences above the Main Plaza.
Explore and learn about the technology behind advanced LED and RGB light displays at interactive learning stations where guests can change the colors of lights decorating an artificial tree.
Catch the original film "Holidays in Space" that includes real footage of astronauts celebrating the holidays as well as interviews with retired astronauts about what it was like celebrating in space.
Enter the new Deep Space Backyard!
Explore our solar system through massive models of each planet along the path. Just before entering Independence Plaza, don't miss the up-lit, laser-etched acrylic silhouette sculptures depicting different constellations.
Hop onto our interactive light pods, supported by H.E.B., made of 290 multicolor platforms under the wing of our historic shuttle carrier aircraft.
Go inside the historic shuttle carrier aircraft NASA 905 and the high-fidelity shuttle replica Independence and see the Saturn V rocket lights from the second landing of the tower on your way down.
Walk underneath a 30-foot Space Launch System (SLS) rocket.
Watch snowflakes falling on our massive projection wall and the occasional flurry from
our snow machine.
Grab hot cocoa and s'mores kits and enjoy the holiday atmosphere at the s'more pits.
Enjoy a sparkling model of Earth and a prism tree, and snap a stellar selfie in our Earth photo station and our new snow globe photo station.