We only have one home, Earth. That means that Earth Day is the most important holiday we will ever celebrate! Each year on April 22nd we have the chance to show the world how much we love our planet and are dedicated to keeping it safe and healthy for many generations to come.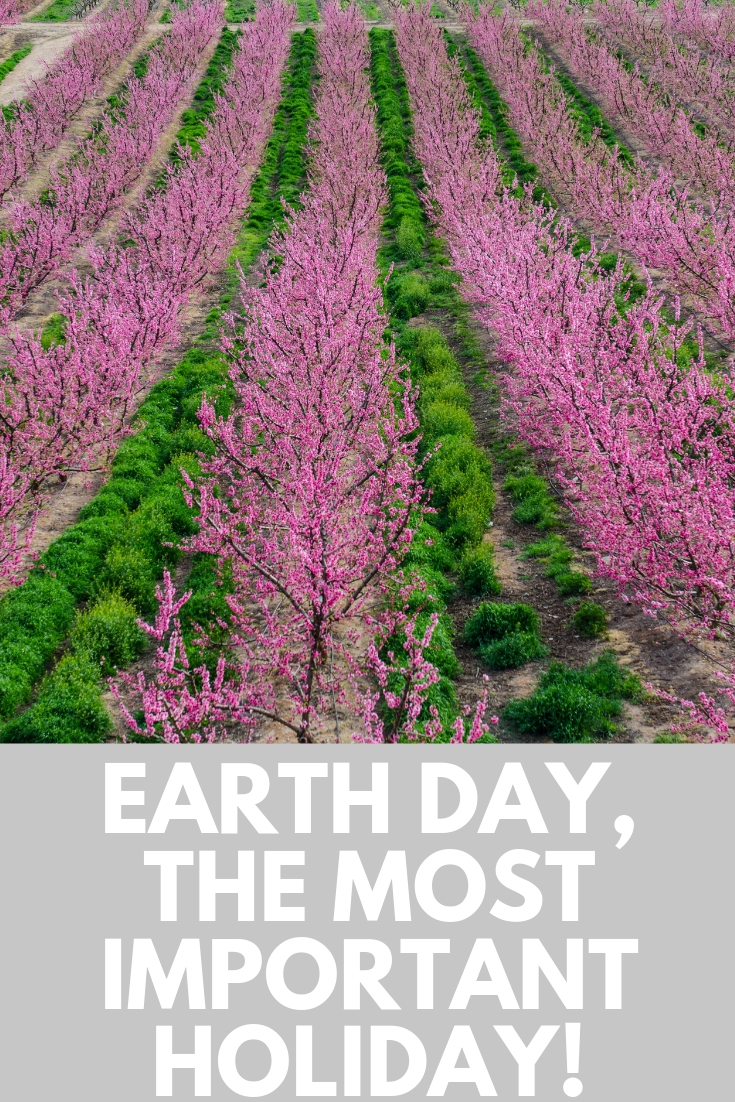 Earth Day is the Most Important Holiday!
Why is Earth Day such an important holiday?
Earth Day is the largest secular holiday around the world. More than 1 BILLION people celebrate annually with demonstrations, events, fundraising, cleanup efforts, tree planting, and more! There are countless ways to get involved in the mission of Earth Day!
We only have one planet to call home. If we don't take care of it and help make changes today that will preserve our home for tomorrow the next generation might not have a home at all. Earth has one main problem…humans! We are a destructive species and without careful monitoring, accountability, and change, we will kill the very planet that allows us to live.
Earth Day is an important reminder for some and for others it is a chance to bring about change. After all, Earth Day began as a humble grassroots gathering in the 1970's and has evolved over the years to give us programs that we now take for granted…Ever recycled something?
That began thanks to the efforts of the Earth Day movement in 1990! How cool would it be to participate in something today that would change the world and impact history in such a positive way?
What is happening in Houston for Earth Day 2019?
Here in Houston there are LOTS of great Earth Day celebrations. You don't have to go out and pick up litter or attend a protest or demonstration. You can celebrate Earth Day in so many ways by raising awareness and raising funds through these great events here in Houston. Participate on your own, with fiends, family members, or even your workplace or school.
Yoga in the BEERbs – EARTH DAY
Mon, Apr 22, 5:30pm
Rosehill Beer Garden, Cypress, TX
Website Here
SCA Earth Day at Blackhawk Park
Sat, Apr 27, 9:00am
Blackhawk Park, Houston, TX
Website Here
2019 Earth Day 5K & 10K Houston
Mon, Apr 22, 1:00pm
Houston, Houston, Texas
Website Here
Earth Day Clean Up
Sat, Apr 20, 9:00am
Jesse H. Jones Park & Nature Center, Humble, TX
Website Here
Magpies & Peacocks + Akoma 1260 Global Fashion Exchange Earth Day Clothing Swap
Tue, April 23, 2019, 5:00 PM
Magpies & Peacocks, 908 Live Oak St.Houston, TX 77003
Website Here
Moody Gardens Earth Day Movie: The Lorax
Sat, Apr 20, 8:30am
Moody Gardens, Galveston, TX
Website Here
Earth Day Yoga Session at Moody Gardens
Sat, Apr 20, 8:30am
Moody Gardens, Galveston, TX
Website Here
What do you love most about Earth Day?
We love that Earth Day promotes healthy habits for everyone and positive changes for our local and global environment. What is your favorite part about Earth Day? How do you love to celebrate?
Can you get involved locally? Not seeing an event that speaks to you? Start one up! Earth Day started as a grassroots movement to help make positive changes and stop the destruction of our planet. People like you and me can make a big difference if we put our minds to it. Let Earth Day be your inspiration for starting a local or global movement that can change the world.

Follow us on our MCLife Houston Social Media to stay in the know and live like a Houston local!