If you want to volunteer in Houston but can't because of everything going on these tips can help you celebrate Earth Day in Houston without leaving the house.
These are small changes that make a big difference. We can ALL do these things at home. Nothing requires gatherings, travel, or even leaving your favorite chair. Make these changes today and feel good about the impact they'll have on your lifetime footprint here on planet earth.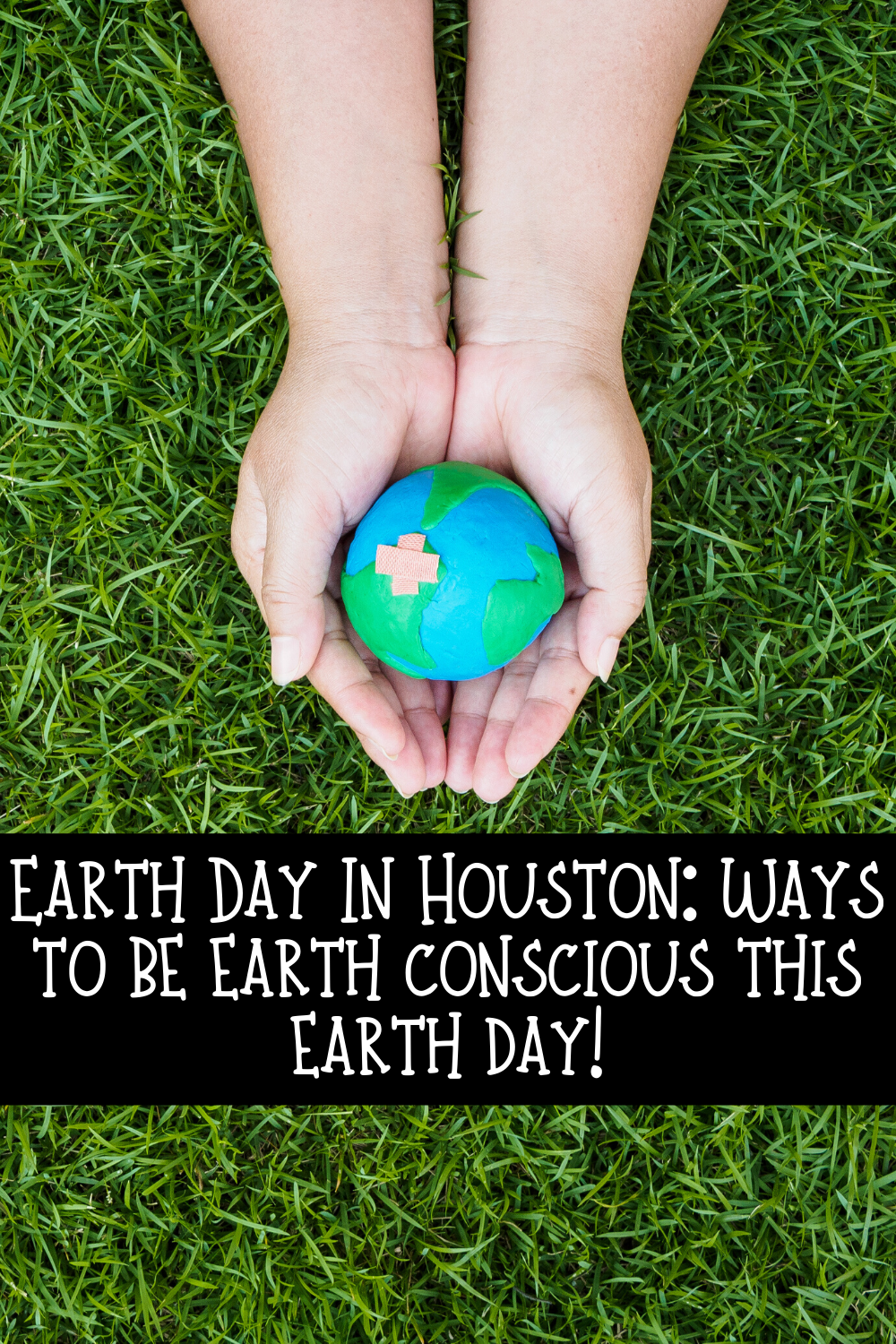 Earth Day in Houston: How To Be Eco-Friendly At Home
Making small changes is great because they're the most sustainable for the long term. When we try and make huge changes overnight they don't stick! Make these feasible changes and you'll see the benefits while also helping to save the planet one day at a time!
Ditch The Plastics
Stop using single use plastics. Cut them out one at a time if you need to but it's important that we all realize how many of these products we use every week. Save all of your plastic trash for one week and take a look at how much it really is! This will help show you just how much you can make a difference by cutting out plastic bags, zipper bags, and drink cups. These three things can be easily replaced with reusable options relatively inexpensively and without any real work!
Shorter Showers
Did you know that by cutting 5 minutes off your shower time you can save up to 25 gallons per shower?! That's hundreds of gallons per week we can save by just cutting a little more time out of our shower routine. Make it quick and efficient and your water bill (along with the earth) will thank you! Shorter showers are a great way to celebrate Earth Day in Houston without any added fuss.
Stop The Junk Mail
You can actually contact the people who are sending you paper mail and request to be switched to electronic delivery. That is great for bills, but also for flyers, mailings, and other things you might not even look at before tossing. Those things end up in a landfill, take some time this Earth Day in Houston to call or email the mailers and ask them to stop so they too can do their part to help the environment!
Unplug Everything…Almost Everything!
Don't leave unused appliances plugged in. They can draw an electricity charge even if they're not in use. That's wasted electricity and consider how much fossil fuel is burned to create electricity we can all do our part to cut back on our usage. That's also good for the wallet since it will decrease your bills each month! It also puts you at a much lower risk for fires!
Hang Your Clothing To Dry
Did you know that you can hang clothing in your home or outside on a clothes line to dry it to save electricity?! Not only does it add moisture to the air in your home which is great for your skin, it also cuts back on your energy costs. The dryer is a HUGE energy sucker. Even energy star appliances use a lot of power to dry clothing. Now that the weather is nicer we have options. Let's use them to help make a difference for the sake of the earth!