A magical Water Lantern Festival is coming to Houston this fall.
The Water Lantern Festival is filled with fun, happiness, hope, and great memories that you'll cherish for a lifetime. This is a family friendly event that can be shared by everyone.
Friends, families, neighbors, and lots of people that you haven't met can come together to create a peaceful, memorable experience.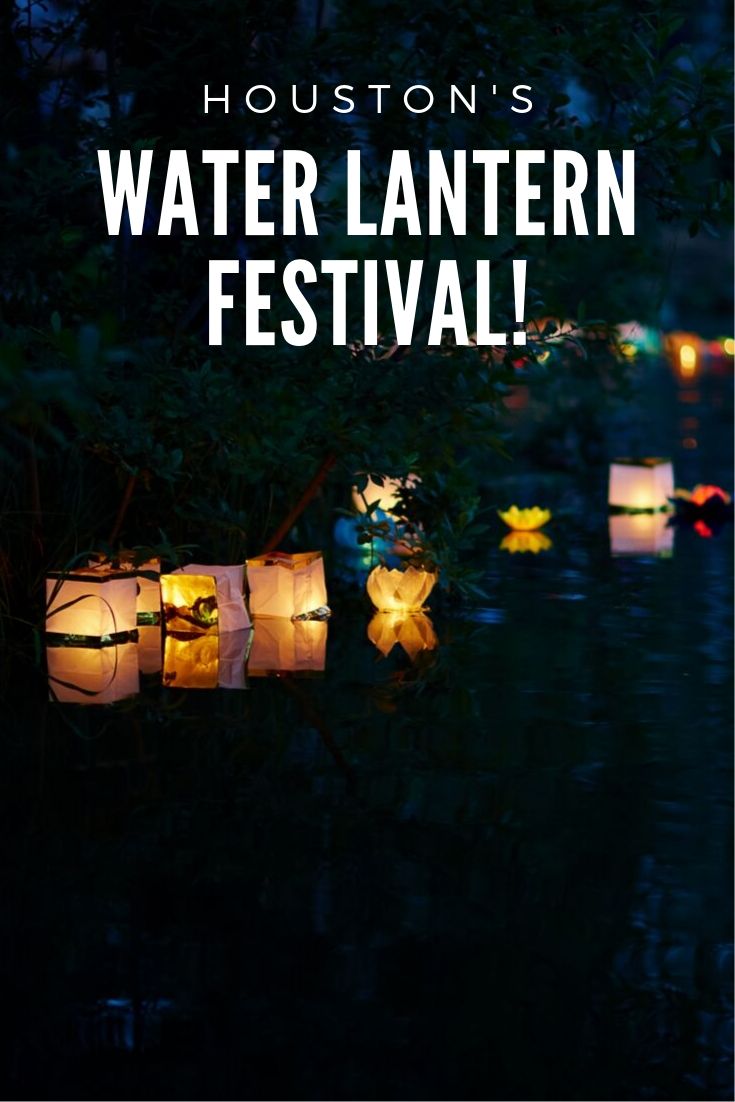 What is the Water Lantern Festival?
The lantern festival is a magical experience that the whole family can enjoy. It is a whole new way to experience the Houston that you know and love.
Not only is the lantern festival rooted in tradition and memories, it also has layers of hope and happiness as we look to the future. It's a truly amazing festival that lets you take a moment to slow down and enjoy the world around you.
There's nothing quite like seeing all of the lanterns illuminated on the water. If you've never been before or even if you have been, it's never a bad time to see it and participate.
At dark the lanterns (which have been specially designed to be safe, easy to clean up, and environmentally friendly) are able to be launched out into the water. Each person can launch their own.
It's so cool to see the lanterns that everyone has designed and of course it's really special when you get to launch your own lantern out into the water. Once the lanterns are all out on the water it's a breathtaking sight!
Event staff make sure that each an every lantern that is launched is cleaned up afterwards and disposed of properly to avoid any environmental impact. That is why you are not allowed to bring outside lanterns to the festival!
How much does it cost to participate?
As of now, July of 2022, the festival tickets range in price from $25 to about $55 and that can change over the year so be sure to follow the link below to check out the updated pricing and also the updated information about the festival.
You will want to stay up to date on the times, safety measures, process, etc. and this website will help you do just that, time and time again. Once you have participated you will want to make it a yearly tradition I'm sure!
Water Lantern Festival Tickets and Information
Want to learn more about the water lantern festival and see how you can participate?
You can learn more about how to participate in the lantern festival here in Houston at the website below. If you are not from the area and you want to learn more about water lantern festivals happening near you or in another city you would like to visit you can find that information below as well.
The Houston Water Lantern Festival | Tickets, FAQ's, and More!