When you live in an apartment you are at the mercy of your landlord. Some may be fine with you painting but others might not be so keen on the idea. Here are paint free alternatives for making your home your own with wall decor projects!
These non-damaging and semi-permeant options are great for being creative in a space that you don't own. While renting has many benefits the one drawback is that you don't always have creative freedom. These ideas will help you take some of that creativity back for yourself!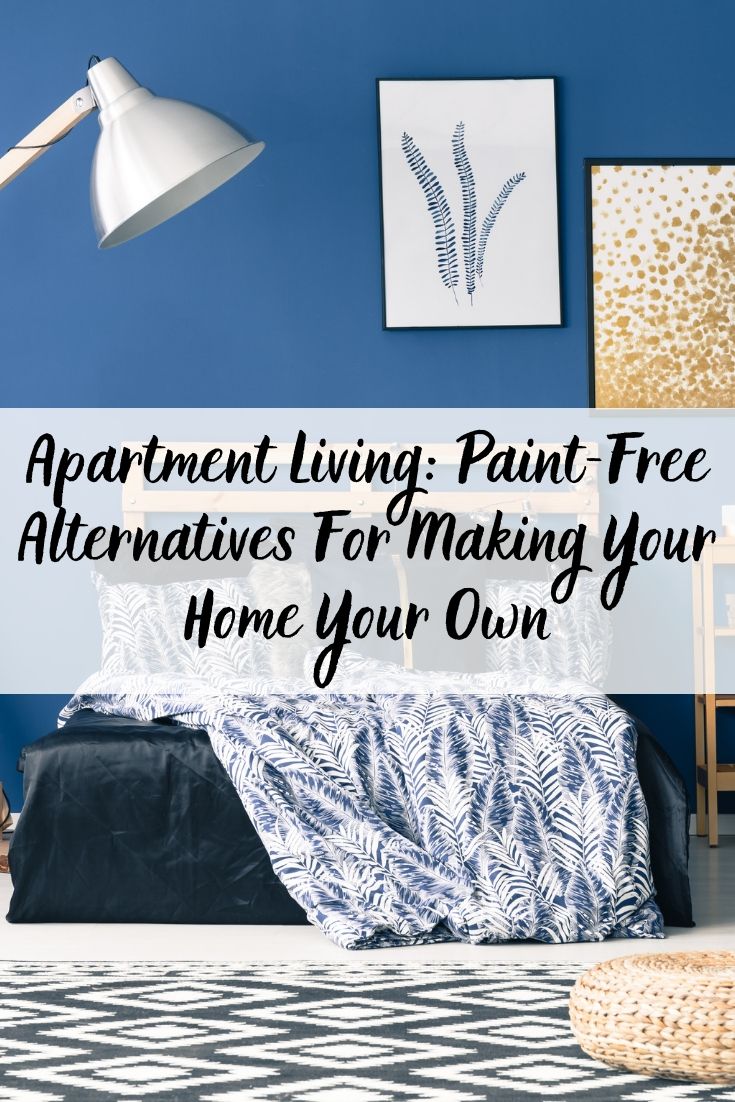 Apartment Living: Paint-Free Wall Decor Alternatives For Making Your Home Your Own
Let's jump into some of these best ways to decorate your home without painting. You can use one of these ideas or try them all. Depending on your apartment and the amount of space you have to work with you might need all of these great ideas to truly make your home your own!
Temporary Paint
Check out TemPaint.com to see all of their great color options. It's like a contact paper that allows you to paint your walls and then remove it when you have to move out!
The seams are nearly non-existent and it's a breeze to install and remove. They have a great website which shows all of the awesome colors they have available but also shows the most frequently asked questions and answers.
Removable Wallpaper
Available in tons of fun patterns – Give your home an eye-catching statement wall. These are available online at places like Amazon! Once you find a pattern you like make sure to share some awesome pictures of the finished project. We'd love to see how you put these wall decor ideas to use!
Since it's removable it's great for a leased or rented space. Removable also means it's easy to change out. So you can keep up with the current styles and change up your look anytime you want without damaging the walls!
Fabric
Have you ever been in the fabric section and wished you had the same pattern in paint or wallpaper?! Well you can totally stretch fabric along your wall and secure it with tiny nails or pushpins that will barely leave a mark.
If you need larger sections you can simple stitch them together or order larger sections of fabric online. For the perfectly sized wall a sheet or blanket might also work. You can put these types of fabric to use in your home for temporary wall art!
A Gallery Wall
If your walls are feeling a bit dull but you don't want to deal with paint or wallpaper…Put your favorite Kodak moments on display. Cover your walls with photo frames of all shapes and sizes. Once you get started you'll see that it comes together without any problems. You can start with a guide on sizes and layouts but really the more you add the better it will look!
A Tapestry
Wonderfully woven pieces are surprisingly lightweight, and many styles can be easily hung from a hook with an adhesive backing. Many tapestry items can be found online and you can find them in different sizes and styles to suit almost any home decor!