There's an exciting week long celebration approaching and today we're going to show you 5 ways in 5 days to thank you administrative professionals. April 23 through April 27 is Administrative Professionals Week!
Planning ahead means you can make sure your admins feel appreciated and happy! If your admins are anything like ours, or you are an admin yourself, you know exactly what we are talking about.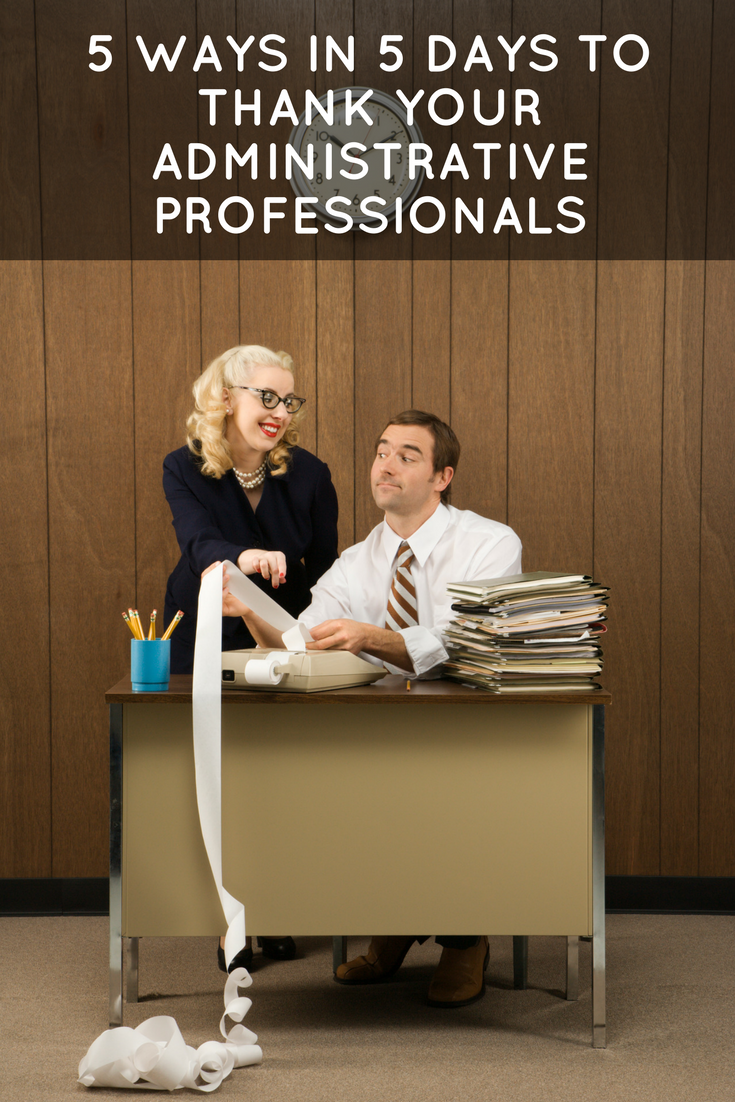 5 Ways In 5 Days To Thank Your Administrative Professionals
These are some easy but effective ways to celebrate your administrative professionals this week!
Monday
Start the week off easy and simple with a card and or flowers. A simple recognition to start off the week can really set the tone and make everyone feel appreciated and happy!
Tuesday
Gift cards. If you know that your employees like certain things you can show them you pay attention and notice their interests with a gift card! If you aren't sure what they like it's always nice to get a gift card for some self care. Maybe you can provide a gift card for a massage or a manicure with some time off to enjoy it.
Wednesday
Breakfast! Bring in breakfast for everyone. Something like donuts, bagels, or other pastries and coffee can be a nice way to celebrate and get that rough Wednesday off to a good start.
Thursday
Gift baskets! If you are observant and notice what your employees really like you can make them a gift basket that includes all of their favorite items. You can theme it, make it relevant to their work, or even go a little crazy and make it completely fun and exciting! This will show you care and that you notice their interests!
Friday
Take your administrative professionals out to a nice lunch or brunch as a group! A special lunch or a paid lunch can be a nice way to show you appreciate all of the hard work your support staff offers throughout the year.
Top Houston Employers
Here are some of the top employers in Houston. There are many reasons why living in Houston is great but if you are looking for employment these are some of the top employers in the Houston area!
Memorial Hermann Health System
H-E-B
United Airlines
The University of Texas MD Anderson Cancer Center
Houston Methodist